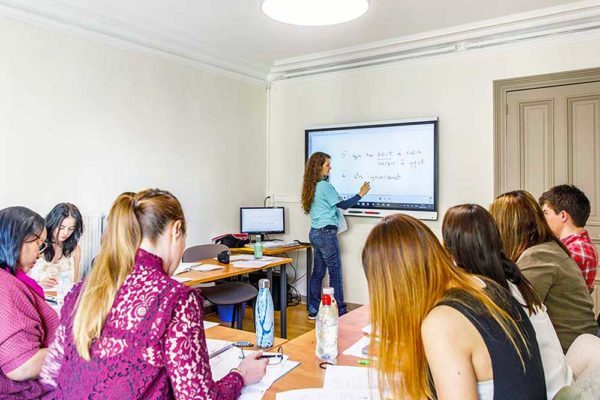 Officially certify your level of professional French
20 group lessons • 15H (Standard course)
+
6 group lessons • 4H30 ( DFP preparation course)
A Diploma in Professional French (DFP) enhances your ability to work in French as well. It is a real asset on your CV and facilitates your development within your company or facilitates access to a new job. Indeed, in an increasingly competitive global market, the French language is a strength. LSF allows you to prepare and pass diplomas in the following fields: Business, Tourism-Hotels-Restaurant and International Relations.
During the preparation course, you study the lexicon and the topics specific to these exams. You work on and develop the 4 skills on which you will be assessed on the day of the exam: Listening, Reading, Speaking and Writing. Mock exams are organised by certified LSF teachers, accredited by the CCIP (Chambre de Commerce et d'Industrie de Paris) to properly prepare you for the exam.
LSF is also a TEF (French language evaluation test) testing centre. This test is essential if you need to prove that you have a level to enter a French higher education institution. It is also asked if you want to settle in France (TEF Naturalisation), and if you want to emigrate to Canada or Quebec (TEFAQ).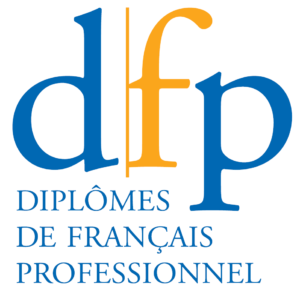 SCHEDULE
PRICES
ACCOMMODATION
INFO
STANDARD CLASSES
MONDAY:
1.30 PM-3.30 PM
FROM TUESDAY TO FRIDAY:
9.00 AM-12.30 PM (break from 10.45 AM-11.00 AM)
PREPARATION COURSE
TUESDAY AND THURSDAY:
1.30 PM-3.00 PM

PRICES
For 3 weeks: 1 440€
PRICES PER WEEK
HOMESTAY "Live in a French home"
Self-Catering : 130€/week
Bed & Breakfast : 150€/week
Half-Board : 200€/week
STUDENT RESIDENCE "Join the community"
Fully equipped single studio : 210€/week
APART-HOTEL CITY CENTRE "Confort and freedom"
Apart-Hotel Studio (1-2 person) 2*

< 4 weeks: 380€/week
5+ weeks: 310€/week
Apart-Hotel Studio (1-2 person) 3*

< 4 weeks: 550€/week
5+ weeks: 470€/week
Apart-Hotel Studio (1-2 person) 4*

< 4 weeks: 580€/week
5+ weeks: 520€/week
Apart-Hotel Suite (1-4 person) 3*

< 4 weeks: 700€/week
5+ weeks: 570€/week
Apart-Hotel Suite (1-4 person) 4*

< 4 weeks: 740€/week
5+ weeks: 660€/week
FLAT-SHARING "Share an experience"
Shared Apartment with single bedroom: 150€/week
HOTEL "Peace of mind"
Hotel 2*

Low season: 50€/night
Hight season: 80€/night
Minimum age: 16
NB1: if you are only interested in residence, don't hesitate to contact us to check their availibility first before booking online.
NB2: Full beginners are only accepted on the first Monday of each month : 1 January; 4 February, 4 March, 1 April, 6 May, 3 June, 1 July, 5 August, 2 September, 7 October, 4 November, 2 December 2019.
NB3: LSF reserves the right to modify the schedule of lessons in summer and at other peak times (Standard course mornings and afternoons).
---
Only logged in customers who have purchased this product may leave a review.