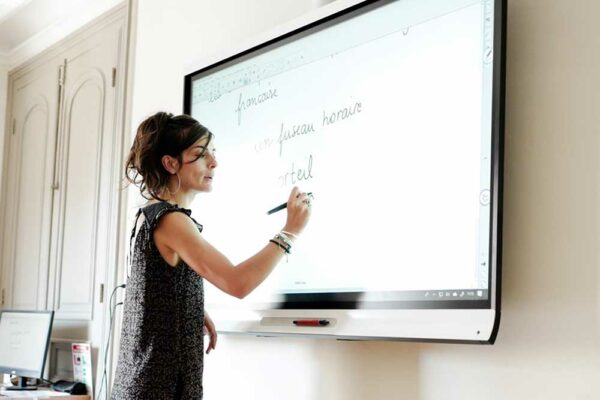 Tailored to your specific needs
Two-to-One lessons – Private course
Two-to-one lessons let you work on specific areas and are designed around your specific needs and expectations (lexical enrichment, further improvement of grammatical skills, phonetics, professional needs…).
Before your arrival, you fill out a form to tell us about your expectations and your specific needs.
Private lessons are organised in the afternoons or on Monday mornings.
YOUR TEACHER ADAPTS TO YOUR NEEDS, HELPING, ADVISING AND CORRECTING IN A TOTALLY CUSTOMISED MANNER.
PRICES
From 1 lesson: 40€/lesson
From 10 lessons: 37,5€/lesson
From 20 lessons: 35€/lesson
From 30 lessons: 35€/lesson
---
Only logged in customers who have purchased this product may leave a review.