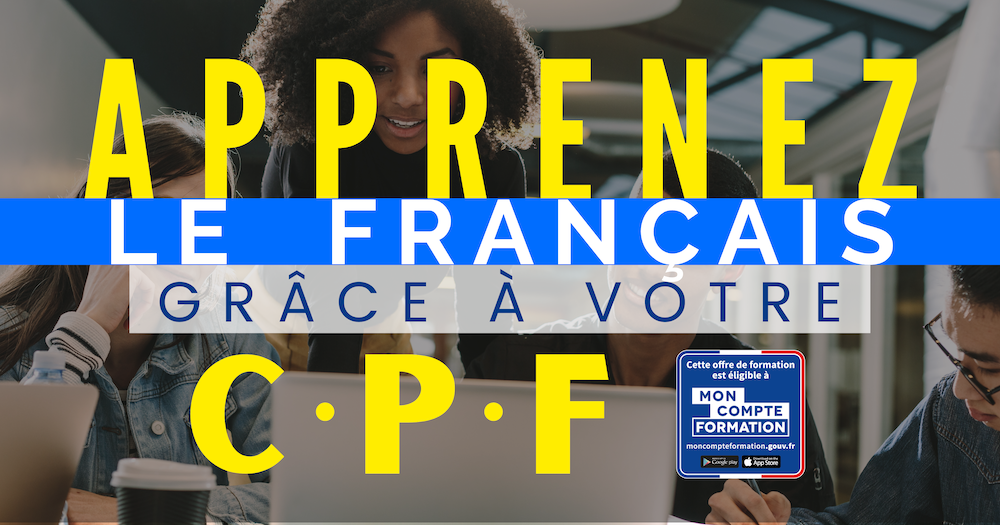 Do you work in France? If so, your course in LSF can be financed by the CPF.
The personal training account (CPF, Compte Personnel de Formation) can be used to follow a qualifying or certifying training. Your personal training account can allow you to finance your course in French as a foreign language.
Click on the formation you are interested in and then log in to consult your CPF rights.
Online French Courses financed by the CPF

TEF Online
Preparation Courses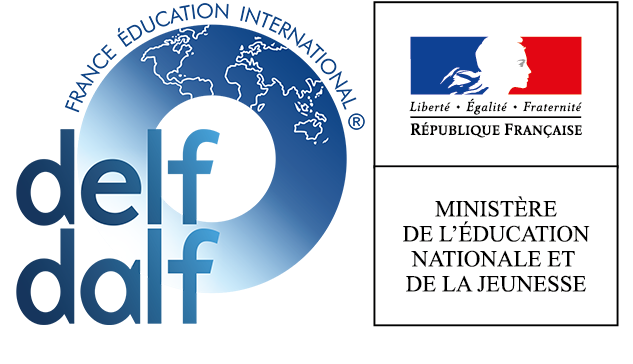 DELF/DALF Online
Preparation Courses

TEF Online
Preparation Courses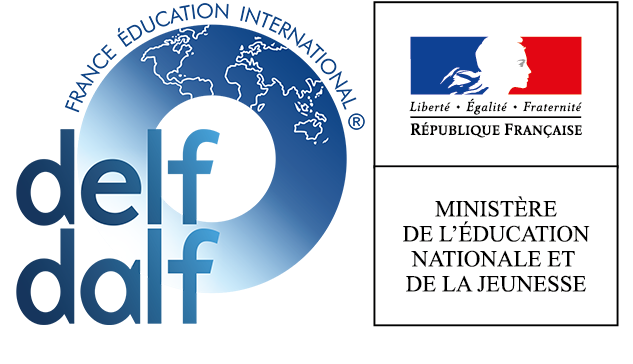 DELF/DALF Online
Preparation Courses
Immersion French Courses financed by the CPF

TEF Standard Immersion
Preparation Courses
Standard Immersion Courses
General French courses
Monday 1:30pm-3:30pm
Tuesday to Friday 9:00 am – 12:30 pm (break from 10:45 am to 11:00 am)

TEF Intensive Immersion
Preparation Courses
Intensive Immersion Courses
General French courses
Monday 1:30pm-3:30pm
Tuesday to Friday 9:00 am – 12:30 pm (break from 10:45 am to 11:00 am)
Oral skills development
Tuesday and Thursday 1:30-3:50 pm (5 minute break)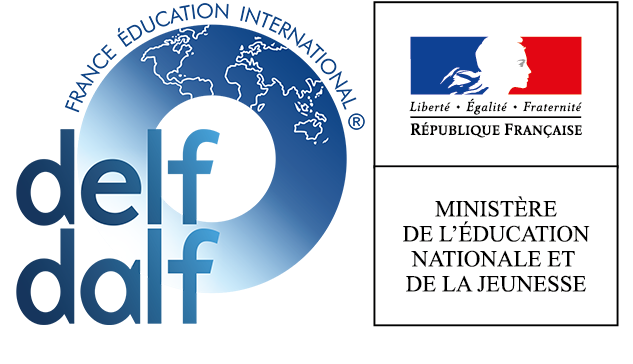 DELF/DALF Immersion
Preparation Courses
5 Weeks Immersion Courses
Standard course:
Monday 1:30pm-3:30pm
Tuesday to Friday 9am-12.30pm (15 min break)
Preparation course:
Tuesday and Thursday 1:30-3:50 pm (5 minute break)
Wednesday 1:30-3pm
E-Learning Access financed by the CPF

TEF Online Modules
Preparation Courses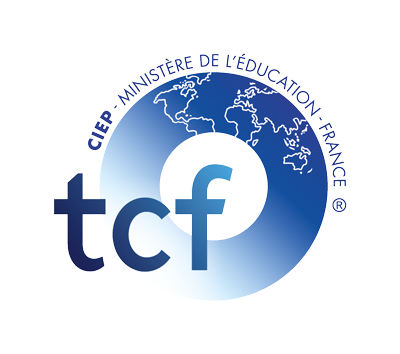 TCF Online Modules
Preparation Courses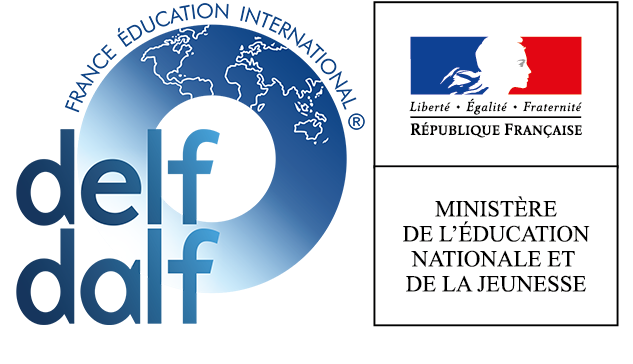 DELF/DALF Online Modules
Preparation Courses
Contact us for more information