Our FLE teachers' trainers intervene during missions abroad and regularly participate in international events organized around the pedagogy of FLE.
They have also been qualified as examiners by the CIEP and the CCIP and train students to take exams and certifications such as the DELF/DALF (Diplôme d'études en langue française and Diplôme approfondi de langue française), the TEF (Test d'évaluation de français) and the DFP (Diplôme de français professionnel).
Always on the lookout for new ideas for the classroom, our experts have created numerous tools to promote educational innovation in FLE teaching. They accompany teachers in order to equip them and awaken their creativity.
The objective of our FLE training courses is to provide teachers with a multitude of tools and turnkey resources and to make them completely autonomous in the creation of content and in their classroom management.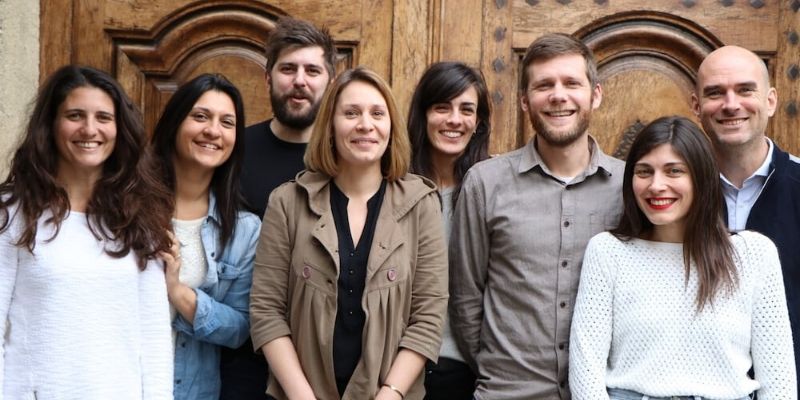 Throughout the duration of your training, you will have access to our e-learning platform, interactive and social, which contains a training catalog of More than 500 modules ranging from level A1 to level C1/C2.
Our platform allows students to deepen their knowledge of French (grammar exercises and lessons, vocabulary, conjugation, written production, written and oral comprehension, phonetics) and to immerse themselves in current events and French and Francophone culture.
Our educational team answers all the questions asked on the platform:
During your stay, you will also discover the e-collaborative platform TooFrench.com.
This platform responds to the changes and evolutions of the profession of FLE teacher and it allows you to teach French in an autonomous way (putting FLE teachers in contact with learners all over the world) as you can benefit from a ready-to-use educational content from level A1 to level C1/C2 (downloadable activities, videos presenting tutorial activities, technology watch, etc.).
Once registered on the platform, you are in permanent contact with the educational team, and you get premium access to all the new features created by the TooFrench team.
FLE Training in you own center
Our experts can travel and work with your teachers
Would you like to organize a seminar or tailor-made training workshops for the teachers of your centre? Would you like to discover innovative practices and benefit from the pedagogical expertise of our specialized trainers?
Our FLE experts come directly to your centre to organize and lead workshops, conferences or complete pedagogical training courses adapted to your needs.
We offer a wide range of workshops dedicated to the pedagogical aspects of French as a foreign language and to pedagogical innovation. The organisation of a tailor-made FLE training course offers you the freedom to combine several themes and to adapt the offer of courses for teachers to your needs (duration, number of workshops, number of participants, etc.).
Here are our themes and some examples of proposed workshops: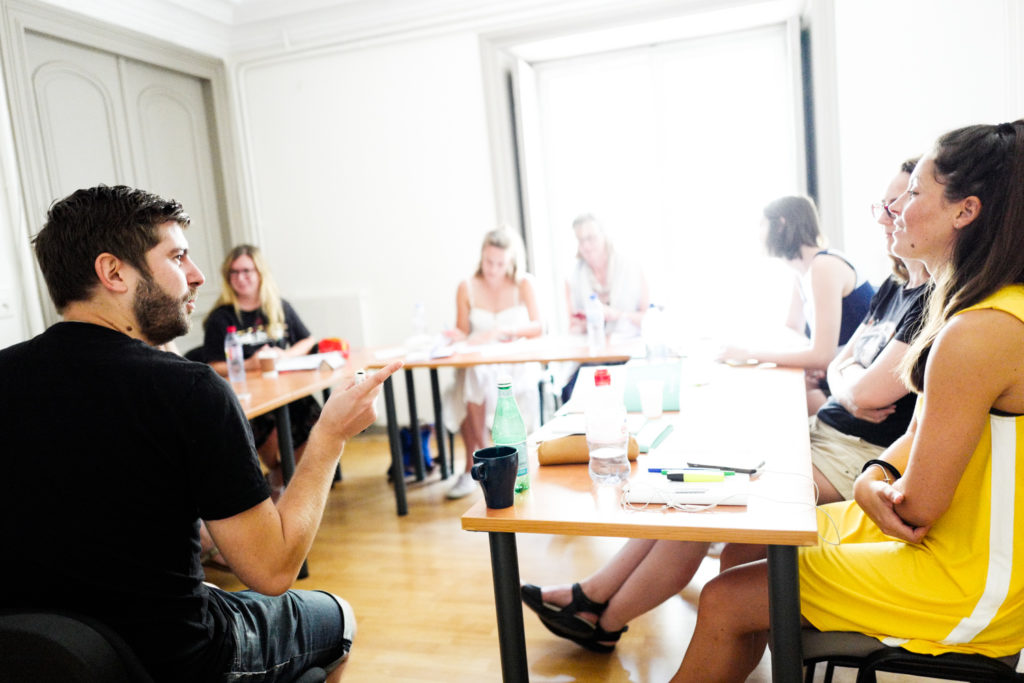 Survival kit of the FLE teacher
A vibrant and interactive grammar.
Cap immersion: didactization of authentic documents.
Media in the classroom: unlimited learning!
Understand contemporary French society.
The methodology and basic principles of the FLE.
Teaching differently: new practices
Video games in the FLE class.
Preparing your students for the world of work: FOS in action!
Teach French with the 5 senses.
Improvisation and theatrical techniques in class.
Junior Public Special
Teaching 7 – 11 year olds: learning while having fun.
Unleash learners' creativity: from creation to learning.
Project pedagogy: let's re-motivate our teenagers.
Immersion in the language with French-speaking cinema (school audience).
Motivate and manage your class
Lead and manage your class: dynamics and correction strategies.
Learn French through songs.
Theatre in the classroom: simple and fun activities.
Develop oral and key pronunciation techniques.
FLE Assessment
Prepare your learners for the DELF / DALF.
Evaluation in the classroom.
the CECR and FLE certifications.
Web 2.0 Tools
Creation of educational materials and videos with office tools.
Internet resources and web 2.0 activities.
The smartphone in FLE class: a new tool for the teacher.
Use of the TBI (Interactive Whiteboard) in French as a foreign language class.
Collaboration tools and teacher resource sharing.