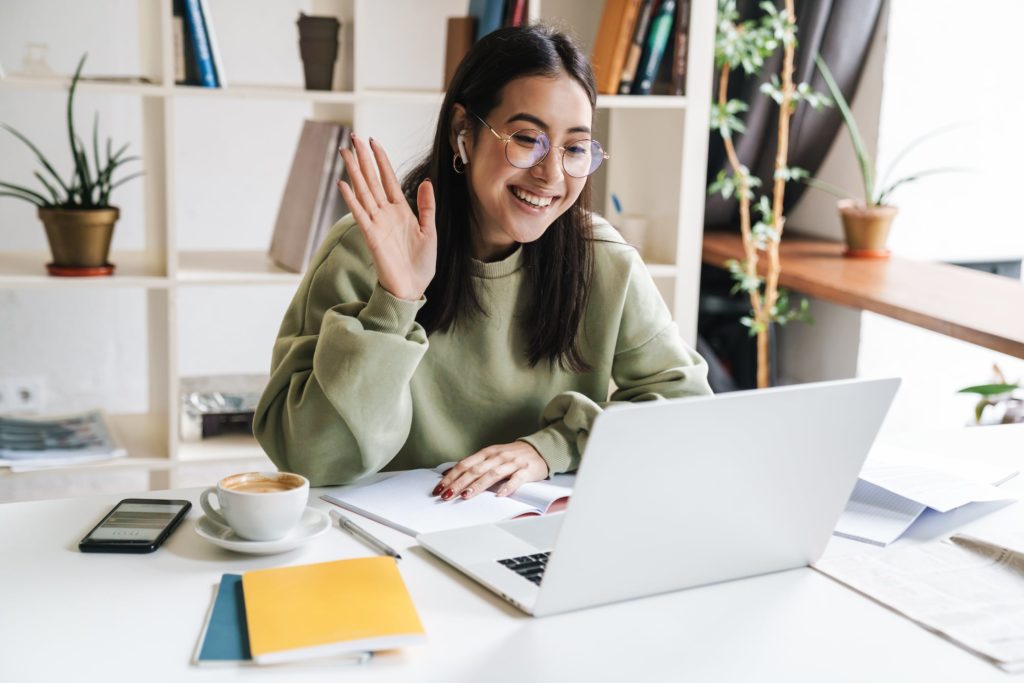 Join our Online French Group Courses and progress thanks to our expertise of more than 20 years!
★ Uncompromising quality
The level of quality that we have in our schools, we offer for our online courses.
You are followed by the same teacher throughout the course week. This allows us to offer you the best possible pedagogical follow-up.
★ Very high level of satisfaction
Fantastic reviews from our students (4,9/5 on FB, 4,8/5 on Google).
The overwhelming majority of students who take our online courses decide to extend their stay with us.
★ 6 levels available*
A1 | A2 | B1 | B2 | C1 | C2
* (CEFR)
How does it work?
★ Depending on the results of your French test, you will be placed in a group of students corresponding to your level.
★ You will integrate the course program of our schools corresponding to the level assessed with our online placement test.
★ You participate in group sessions with your teacher by videoconference where you practice speaking and receive instructions for exercises to be done on the e-Learning platform.
★ You work on structural and grammatical points on the platform modules.
★ Your teacher follows your progress live and answers all your questions in writing while you work online.
★ You have access to a private group on which your teacher gives you homework and shares additional documents. You can chat with the students in your group and exchange with your teacher.
Typical Schedule (Paris Time Zone)
04:00 pm – 05:30 pm
Program of the day and instructions.
Lessons and exercises on the e-Learning platform + teacher coaching
The schedule indicated is in the time zone of Paris, France (UTC +2).
PRICE
Maximum 8 Students per class (6 on average)

Certificate of completion