Descubra las opiniones de los estudiantes que han venido a LSF Montpellier en los últimos meses.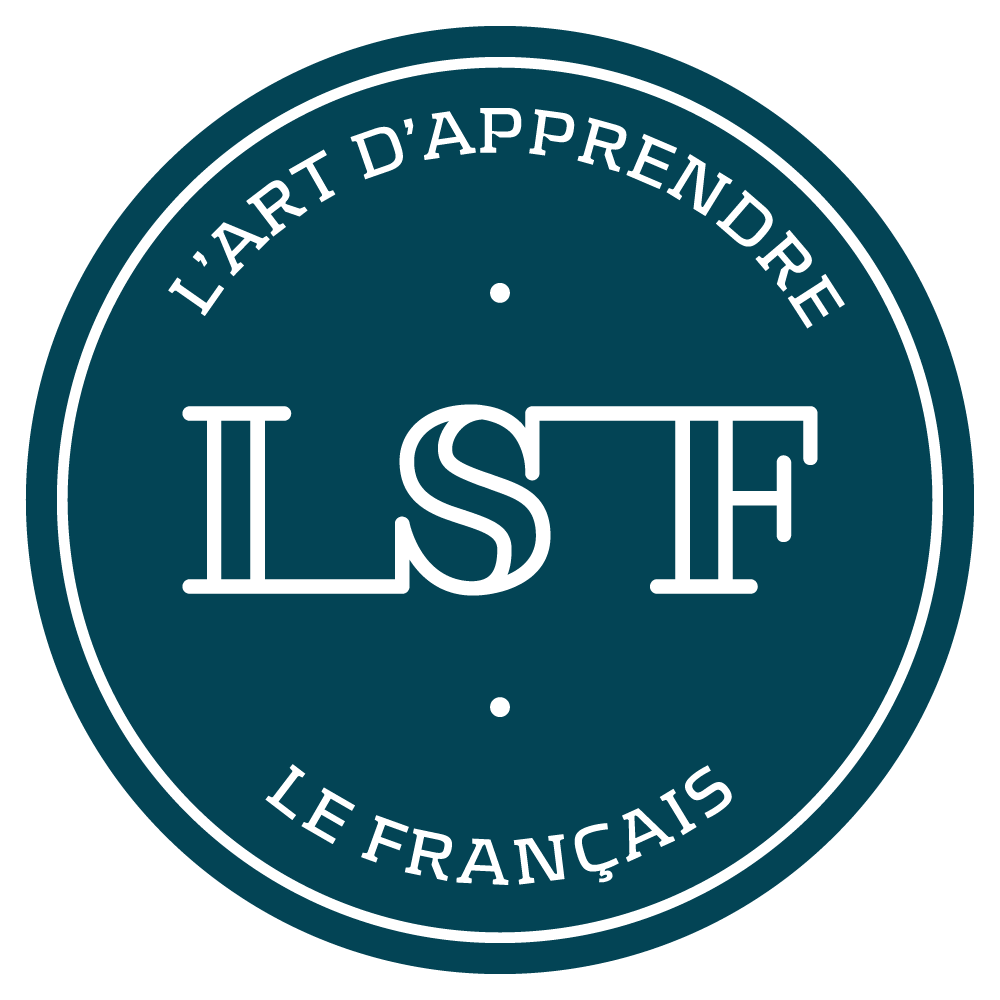 Carlos Rodríguez
14:39 03 Sep 21
Best language school I have ever gone to 👍 Very good teachers

Simona Meszarosova
10:14 07 Aug 21
I cannot express enough how happy and satisfied I am with this school, it really deserves its great reputation. The warm welcome, all the information and support we received, the great online platform with tons of interesting excercises and recommendations, cool old buildings, the best teachers I

...

could possibly hoped for (Lola, Marine, Louise, Judith, and David) all totally cool, easy going, incredibly patient with us (it usually took us like 10 minutes to create a sentence and a lot of eeeeerm)😀and with so much energy and great sense of humour! Also great team of LSF, Elisa, Lea, Jeremy and many other I haven't had the chance to meet, who are doing all this work with so much passion and who made our stay soo pleasant, easy and cool. Plus they speak sooo many languages 😯👏I had the most amazing host familly I could hoped for and I really enjoyed my time in Montpellier, made significant progress even after as little as 3 weeks. I wish I could have stayed longer, I hope I will come back though!If you are looking for a school that checks all the boxes, there is no better language school than LSF Montpellier. So totally do not hesistate and book your course with them. There is so much more to discover in France than just Paris and Eiffel tower 😉 plus, the sea is so close and the bars are so cool! 😀Merci pour tous, je reviendrai, à bientôt! 😊✌️🌷❤️

leer más

Mar Tutifrutti
10:54 04 Aug 21

Yoli San Miguel
13:27 31 Jul 21
Mi hija ha estado muy satisfecha y ha aprendido mucho. Grandes profesionales.

Gareth Reynolds
11:43 22 Feb 21
Very very good French school. The courses are catered for your learning level so you never feel too overwhelmed or underwhelmed. Due to covid, I am learning online with LSF and it is the best school I have experienced anywhere for French. I very much recommend. I imagine the in person classes are

...

even better.

leer más

Sheryl Sharkey
08:54 06 Aug 20
Truly great experience all around. Had the opportunity to learn from some really incredible professors over the past year. No matter what the size of my class was it was clear that the professor connected with each individual and created a comfortable learning experience for all. As the events that

...

took place early this spring were extremely difficult for all, the school quickly adapted to online courses. The experience with the course online was equally rewarding throughout. If you have the opportunity to come and see this beautiful city and learn this beautiful language you will not be disappointed with Lsf. <3

leer más

Alessandro Camerota
12:33 04 Aug 20
Best language school in Montpellier.People are adorable, energetic and passionate about their job

Amazing place to learn french! The buildings are nice and cool (with airco), atmosphere is very friendly and open and you learn a lot in a short period of time. Montpellier is also a wonderful city. Would definitely recommend 🙂

Henry Johnson
20:29 25 Jul 20
I visited nearly a year ago but I felt so nostalgic I just had to write a review. LSF was incredible. I was there for four weeks. My main teacher - Judith- was unbelievable. Organised, dedicated and so engaging. I had always liked studying French but Judith made me appreciate French customs and its

...

culture far more than I ever had previously. I struggle to forget Raymond Devos' "À Caen pour les vacances" sketch that we studied in her class. Besides from the studying, LSF offered many excursions and placed a real emphasis on welcoming its students. They tried hard to foster a community feel and the host family I stayed with were very hospitable. I have every intention of returning soon to study there again.

leer más

Maren Walta
18:53 30 Apr 20
When I decided to come to France to study French, I spent a lot of time researching the possibilities. I found several schools and locations, so I I signed up for a couples weeks at each school. I spent first four weeks were at LSF in Montpellier and I loved it. I spent two weeks at another school

...

and it did not compare, so I canceled my plans at other schools and I have been at LSF for and additional three months. The student population is diverse in age, French levels and cultural backgrounds which brings so much fun to the classroom experience and after school activities. I have enjoyed the variety of class options and the teachers are creative and skilled. The teachers also incorporate cultural learnings into our daily French lessons such as popular French music, history, art, humor, and entertainment. The school administration is friendly, responsive and approachable. Montpellier is a beautiful and caring community that is open to French learners. I have been here prior to and through the COVID-19 Confinement and my classes easily moved to on-line. I have truly enjoyed my on-line classes in the morning and the afternoon on-line LSF learning opportunities. Outside of class, there are LSF options to practice French in on-line gatherings such as Tea on Mondays, Appertifs on Fridays, Culture Quizzes on Thursdays, and Confinement Information Sessions on Wednesdays. My on-line LSF French class has remained challenging, fun and engaging. My classmates attend from outside of France and from within the Montpellier community and they have become wonderful, supportive friends. I have also opted for on-line private tutoring and I will continue to do so. Despite the Confinement, I have managed to stay quite busy, productive and safely happy. I am grateful for the LSF community!

leer más

Alexis Schumacher
11:08 25 Apr 20
I have been coming to lsf for 5 years now. This year I decided to learn French for 6 months and so decided on lsf again. I took the standard class and it was great, I learnt a lot. Teachers are fun and really encouraging.

Fatou Jallow
14:52 02 Apr 20
You are doing yourself a disservice if you don't come here!!! Really!I studied French in highschool for 3 years and in 2 months I have learned more than I have in all those years.For me the Teachers really did it for me.They know what they are doing and really care about their students. They help

...

broke down really complex concepts in a way that appels to all learning styles. I started as a beginner and in 2 weeks I was already able to have (basic) conversation with locals.If you are ever thinking about investing in your self and passions , as I did, this is the place for you!

leer más

Isabel León
15:12 12 Mar 20
Estudei cinco meses na LSF em Mpl em 2018 e foi uma das melhores experiências da minha vida! Recomendo muito a escola, os professores são incríveis e as aulas muito boas! Une école magnifique avec des très sympas professionnels et des gens qui vont t'aider avec n'importe quoi à propos de la ville

...

et des tes études!

leer más

Laura Daniela Avella Rodríguez
15:11 11 Mar 20
J'ai passé un super séjour( pendant 7 mois)très amusant en étudiant avec des gens étrangers et surtout en apprenant la langue française avec les profs magnifiques. L'école fait trop d'activités pour qu'on apprenne plus facilement la langue. Je l'ai adoré, je vous le recommande vraiment.

Patrick McKenna
16:04 22 Dec 19
LSF provides a combination of first-class teaching and enjoyable social activities in a beautiful historic town in the South of France. I had a thoroughly enjoyable and beneficial time here and would strongly recommend..

Alejandro Morales
14:57 19 Dec 19
Excellent !! J'ai passé un très bonne séjour par 8 mois là, Les professeurs sont très bons et les plans d'immersion dans la culture française sont très utiles et amusants

Andrea Lopez
14:30 19 Dec 19
Recomiendo fuertemente esta escuela después de haber estado un año en ella. Es una de esas cosas que hasta el día de hoy me faltan en mi día a día. Desde el primer dia que pedí informacion hasta mi ultimo día de clase, todo el equipo de LSF me trató con la mejor atención y todo el cariño del mundo

...

porque allí son todos una gran familia. Tuve varios profesores ya que complete todos los niveles desde A1 a C1, y cada uno de ellos fué capaz de ayudarme en cada duda que tenía, estan ahí para ayudarte y lo hacen muy bien. Con su método de enseñanza es muy fácil aprender el idioma. Siempre era muy agradable llegar los lunes por la tarde y tener un "gouter" después de clase, así es como conocí a tanta gente de tantos diferentes lugares, se encargan en que todo el mundo se sienta incluido, y esa es una de las muchas razones por la cual me encanta esta escuela. Todo el equipo de LSF es muy especial y te hace sentir bienvenido aunque no hables el idioma, no hay porque sentirse avergonzado, estás ahí para aprender. Siempre estaré agradecida con todas y cada una de las personas que forman parte de este maravilloso equipo! Uno se va de ahí con una gran sonrisa y muchos recuerdos que duran para toda la vida!

leer más

Erica Fongaro
20:04 01 Nov 19

Marcial ACM
16:19 12 Aug 19
Je ai beaucoup appris. Merci à Amélie. Le meilleur professeur. Nombreux exercices et dynamique de groupe. J'ai vraiment aimé ses cours et la façon dont il a corrigé et j'ai toujours su qu'il me comprenait et suivait bien les cours. Grâce à elle, j'ai beaucoup progressé

sanna laaksonen
16:42 10 Jul 19
Great experience in Montpellier. The school is very well organized and has a friendly atmosphere. The teacher was excellent and the lessions were never annoying. Even if we students were of different ages and cultures, and not exactly at the same level, she managed to follow each of us with a very

...

personal touch. The school also organized us a free welcoming walking tour in the city, which was a nice surprise.

leer más

Agustina Tale
22:45 05 Jul 19

Karen Paes
17:51 17 Jun 19
Estudei por 5 meses na LSF e foi uma experiência incrível, amei tudo mesmo, as professoras são excelentes, tive a oportunidade de ser Aluna da Professora Marine e da Azadee e elas tornaram as aulas didáticas, divertidas e graças a elas meu nível de francês evoluiu muito, o staff é maravilhoso

...

também , todos os dias temos atividades diferentes do qual podemos conhecer melhor Montpellier e o sul da França além de conhecermos os alunos e fazermos amizades. Agradeço muito a Léa por possibilitar isso e por sempre nos ajudar em tudo.Sônia, Grant, Hosman e Yeni também foram ótimos nas atividades e nas aulas.Já sinto saudades de tudo que passei lá.Além do mais a plataforma online é muito funcional e um ótima forma pars apoiar nossos estudos.

leer más

Chudnadis Diskul
22:25 22 Mar 19
The best French Language School in Mpl!

Terence Mcauley
11:00 14 Mar 19
We found this to be an excellent language school. The staff were very enthusiastic and taught us in a very relaxed way. Staying in the old centre of Montpellier was a real treat. I would think 4 weeks would be a realistic minimum to give lasting benefit to your level of French. Also an

...

honourable mention to Lea for organising splendid social events! We will be back.

leer más

Evgeniya Iaromich
06:35 26 Feb 19
J'ai vraiment aimé mon experience à Montpellier avec LSF!!! L'école est trés cool et la ville aussi! 🙂

Natalia Hartinger
17:08 28 Jan 19
Very cool easy people. Friendly and helpful. Location is glorious!I highly recommend.

Robert Garrett
17:22 18 Jan 19
I just finished a week at LSF doing their intensive program. This school is probably the best it can get when it comes to language schools. I have to learn French from scratch for my current masters program, so I came here during my winter break to supplement my studies. I would highly recommend

...

anyone looking to study French in France to make this school their top choice. The staff is incredibly organized, friendly, and supportive. They were so responsive over the phone and email after I decided to enroll last minute. The school is located in a fantastic location and they utilize modern technology. For instance, they use an entire private social media platform that allows you to ask questions to live tutors and complete and submit digital assignments for your class. At the same time, you can post messages to the entire school kind of like a private Facebook group. My professor, Judith, was one of the best teachers I have ever had. I went to a highly prestigious university in America for undergrad and now for my masters; and I have never seen someone so passionate and supportive when it comes to teaching. Along with our group classes, I did a few one on one sessions with Judith where you spend an 1 hour/1.5 hour working on whatever you want. I asked if we could work on impromptu speaking because I'm trying to become conversational as fast as possible. Basically Judith and I had several multi–hour conversations where she allowed the discussion to naturally flow. When I made a mistake, she wrote out the rule or word I was messing up on sheet of paper Ikept. It was interesting because many questions or issues I had floating around my head were naturally answered when I attempted something in conversation and Judith politely corrected me and explained what I was doing wrong. I'm at like a low intermediate level (A1-A2? My school doesn't use universal levels) but we ended up talking about everything from world culture/history, technology, and food. In our last conversation, we literally talked about everything from the effects of dating apps and Instagram on society to the Chinese Opium Wars between France, Britain, and China. I've never had so much fun learning a language before and I have left with more confidence and motivation. I still have a long way to go, but if you stayed here for several months, as some do, you could move up very quickly. The school is also great if you're just trying to refresh or solidify a foundation like I was. One last interesting thing, LSF organizes an activity every day of the week, including excursions on the weekends. I went to a local artists apartment to learn water color painting. It's usually not my thing but wanted to try something new and I had a blast. If I was staying longer, I would absolutely do one of their planned excursions.

leer más

John Brand
12:58 26 Nov 18
Enorme!! J'ai passé une bonne semaine intéressante, amusante et (malgré les erreurs ici !) très utile à LSF Montpellier. Les professeurs, l'administration et les classes étaient accueillants et professionnels. Je vivais avec une famille française, ce qui était à la fois confortable, amusante et

...

bien située. Cinq étoiles !

leer más

Lorenzo Pelosi
10:18 19 Oct 18
Best Place to learn french in Montpellier. Great teachers, cool people, cool activities after lesson

Wallace Lee
16:22 16 Sep 18
My partner and I had a wonderful experience studying French at LSF. We took a sabbatical year and decided to spend the first few months in France and do a French immersion course. We were beginners, so it was a little daunting at first given all the classes were taught in French. The course was

...

challenging but enjoyable, all our teachers were very clear, very patient and very professional. This is not a holiday French school, most students in our classes were keen learners. Montpellier is a great base too for seeing south of France, the school organised many day trips which were conducted in French. We met many other students of all ages from all walks of life and all over the world. Highly recommended if you're serious about learning French and experience the Catalan French culture.

leer más

Тамара Лукић
07:50 31 Aug 18
Great experience that i will remember all my life. My host family was the best, teachers are really helpfull. Montpellier is one sunny happy city that has a special place in my heart.

Olivia O'Malley
12:38 30 Aug 18
LSF is the best choice if you want to learn French. The school is amazing, the staff and faculty are so welcoming and helpful. There are multiple excursions each day you can choose from that the school organizes. From soccer, to hiking, happy hour even a wine and cheese tasting there is something

...

for everyone. My French improved vastly during my time at LSF and I had fun doing it, I just wish I could have stayed longer!

leer más

Andreas Wessel
09:22 27 Aug 18
Ich hatte einen zweiwöchigen Kurs. Die Unterrichtsstunden waren immer sehr gut vorbereitet und nie langweilig. Die Lehrerinnen waren sehr kompetent. Die Organisation von Kurs und Unterkunft war vorbildlich. Die Mitarbeiter waren sehr freundlich und motiviert. Mir hat der Aufenthalt sehr viel Spaß

...

bereitet, es war mehr, als nur ein üblicher Sprachkurs. Ich kann die Lsf-Montpellier uneingeschränkt weiterempfehlen.

leer más

Toñi Guerra Caballero
10:24 23 Aug 18

vittoria lucchese
14:31 17 Aug 18

Roxana Ene
17:17 03 Aug 18
I loved everything about the school, logistical details, teaching methodology, communication, etc.The way Azadee managed the class and the type of exercises she used, made me love French in spite my fears for its grammer.The every day almost 4h course seemed to be like a 30 minutes course. I was

...

never bored.I spent one week with my daughter and we had French classes separately. I would recommend this combination of holiday for everyone who wants to spend their holiday in a very useful and pleasant way.I will definetly come back.

leer más

TheMichiLP S
09:05 03 Aug 18

Jannika Gries
19:41 25 Jun 18
Perfect school. Very well organized! The staff ist verfügbar friendly, there a many acitviacti organised and the building with the common areas is beautiful. Very good vibes!

Sarah Woelk
16:12 05 Jun 18
I highly recommend LSF. It is much better organized than other language schools I've attended. The staff is super helpful. I'll be returning next year.

John Wilson
18:40 04 May 18
Spent two weeks here in April/May 2018 and I couldn't have had a more thoroughly enjoyable experience. Excellent teachers who were so welcoming and a great bunch of students to share the experience with!

Sevgi Koca
08:28 23 Mar 18

Miriam de la Selva
23:01 12 Mar 18
Il y a un an, j'ai pris six semaines de cours chez LSF, ce fut une expérience formidable. Les professeurs sont très bons, et le soutien qu'ils nous apportent surtout pour la partie administrative était génial. Je me suis fait de super amis! Ils ont organisé des voyages incroyables. Ils m'ont

...

définitivement aimer de culture et de gens français

leer más

Gustavo Freile
20:56 21 Feb 18

James Markey
08:09 29 Sep 17
La meilleure école est là! Les enseignants sont formidables, les activités sont amusantes et tout s'est parfaitement passé. Je suis impatient de revenir!

Andrea Pérez
17:37 25 Aug 17
I spent 10 weeks in lsf. Very good teachers and very friendly and helpful staff. Montpellier is a great city to study.

Bonjour. Whenever I think of LSF and Montpellier, it makes me smile. I made the best decision to learn French there. My teacher HINDA was awesome. I couldn't have met a better teacher. She will catch your mistakes and she will not let you keep speaking with the same mistakes. All teachers were

...

willing to receive your papers and to correct it, if you felt like writing about whatever. I learned a lot by writing a simple page here and there.The homestays were great. It's not a perfect system regardless of which school you go to, but it was rare to hear people complain. If you feel 'too old' to stay at someone's house, you can look for other arrangements but I learned a lot by staying with the family.The placement for your French class can be difficult. Honestly, it's hard for yourself, or the teachers to know exactly which class you need to be in. You need to decide for yourself if the level is right for you, or you need to go up or down on the level. I communicated a lot with the head teacher Elisa and they were all willing to listen to what you had to say. Don't worry too much about the title such as A1, A2.... what matters is that you are learning.I met a lot of students from other schools but I never felt like I wanted to try other schools. LSF offers a reasonable price and great education. The front desk staff were great. They were sharp, smiley and kind.I recommend this school without hesitation. Enjoy!!

leer más

Jennifer Symons
21:03 15 May 17
I had 4 one-on-one lessons and I was very happy indeed with them. My teacher was well prepared, extremely helpful, very warm and friendly and very effective in improving my French. She made me more confident to use my French and gave me good ideas as to how to continue to improve at home.Also,

...

all the staff at LSF were very welcoming, helpful and efficient. I plan to use their services again when I return to Montpellier

leer más

Denise Andrade
18:01 22 Nov 16

Laura Lopez
14:23 13 Oct 16
LSF est un super école ! Les profs et le staff est très gentil et compétent. Merci Vanessa ! Je veux retourner ! Saludos de España 🙂

Laura Flegel
20:28 07 Sep 16
Ich kann die Sprachschule nur besten Gewissens weiter empfehlen. Vom ersten Tag an wird man von einem freundlichen und stets hilfsbereiten Team empfangen und betreut. Die Unterrichtsmethoden sind vielseitig und bei uns im Fortgeschrittenen Kurs (C1) wurde ausreichend Zeit für die Wiederholung der

...

Grammatik, Hörverstehen und Diskussion aufgebracht. Am Ende jeder Woche findet ein Test zur Evaluation der Fortschritte statt, welcher vom Lehrpersonal korrigiert wird. Darüber hinaus bietet die Sprachschule jede Woche ein abwechslungsreiches Programm an Ausflügen an. Ich danke dem gesamten Team und insbesondere meiner Lehrerin Vanessa für den gelungenen Sprachaufenthalt im wunderschönen Montpellier!

leer más

James Deagan
15:15 25 Aug 16
LSF Montpellier helped me make significant strides in my French, a combination of great staff, a relaxed environment and great group of people make it a perfect place to learn.The teaching staff at LSF are fantastic constantly encouraging and assisting students to learn the language a little

...

more, constantly pushing you to improve. A special mention to Genna and Mays who were great. Patient, friendly and encouraging – everything you could want from a teacher in a foreign language.Learning in Montpellier is a perfect location, close by to the beach, but also the town is one of the most beautiful I have visited in France. The locals are incredibly friendly and will always speak French to you which gives you yet another opportunity to practice and improve.I met a several other students, all with interesting stories, some whom I have stayed in touch with even still, and the support staff at LSF are just fantastic, they always made me feel welcome, and went out of their way to organise great excursions and activities to explore and experience the scenery and French culture. Emmanuelle and Romain were fantastic – always smiling as they helped answer the little questions along the way.If you are thinking about learning French then I would absolutely recommend studying with LSF.

leer más

Fraser Briggs
10:06 25 Jul 16

Jonade Naeem
17:33 05 May 16
Excellent and intimate setting. Learned a lot here. Short or long, this school is intense but just laid back enough to not feel like a university.


Vanessa Garland
03:52 24 Apr 16
Great school, very professional and friendly. You won't be disappointed with the quality, teaching, service, etc.I was in a class of seven people ranging in age from 20 to 35, with people from all around the world. Exactly what I wanted.Wouldn't recommend staying in the centre of town - it is

...

very, very loud - early morning and late night. The tram system is fantastic and while Montpellier may seem quite spread out on a map, it isn't - everything is very close by tram.

leer más

Salvador Rendón
19:11 10 Mar 16
I recently studied in LSF to improve my French. When I arrived to Montpellier I had little French, I was just able to introduce myself and have very basic vocabulary. So they put me in the level A2 (elementary) and after 16 weeks I almost finished the entire program for the level B2

...

(upper-intermediate). I am proud to say that I can use French effectively at my work in the tourism industry. I do not speak perfectly, of course, but I can interact easily with French visitors, we understand each other without problem and that is the important thing after all.

leer más

Tomi Ristola
15:55 05 Mar 16
Kävin LSF:ssä neljän viikon ajan vuoden 2016 alussa. Kysessä on erinomainen kielikoulu. Ensimmäisistä sähköpostiyhteydenotoista alkaen kaikki hoitui ammatttaidolla ja sympaattisella otteella. Seurasin C1-tason opetusta, vaikka olen mielestäni pikemminkin tasolla B2. Valinta perustui opettajan

...

mielipiteeseen alkuhaastattelun jälkeen ja olin tähän jälkikäteen hyvin tyytyväinen.Oppitunnit olivat sopivan haastavia ja kurssikaverit tuntuivat painivan samojen haasteiden kanssa. Opetus on erittäin laadukasta,metodit ovat monipuolisia ja opettajat motivoituneita ja motivoivia.Oppitunnit on hyvin suunniteltu, mutta opettajat antavat keskustelun myös johdattaa mielenkiintoisiin aiheisiin.Ryhmäkoko oli 6-10 oppilasta. Oppilaita on ympäri maailmaa, mikä tuo mukavan lisän keskusteluihin.Koulu järjestää lähes päivittäin oheisohjelmaa, johon osallistuin vain vähän, mutta muiden kommenttien perusteella nämäkin olivat hyvin järjestettyjä.Henkilökunta oli hyvin avuliasta ja joustavaa.Koulu sijaitsee keskustassa (Montpellierissä on laaja kävelykeskusta). Kaupungin ratikkasysteemi on erinomainen, mikä mahdollistaa asumisen myös vähän kauempana keskustasta. Voin varauksetta suositella LSF:ää lyhyempään tai pidempään kielikurssiin.

leer más

Carol Jara
17:08 02 Mar 16
I spent 2 month at LSF, doing the Intensive course, and I had I very good experience. This school is well organized, with lots of activities, many of them free and some low cost. The school provides you an internet site which will give you a lot of choices of what to do in Montpellier, and also

...

gives you choices of movies you can watch, music and exercises. I will surely go back to continue the studies.

leer más

I recently spent six weeks living in Montpellier and attending LSF (morning class every day and optional Tuesday and Thursday afternoons, which I highly recommend doing). I actually was originally only going to stay for four weeks, but I loved my experience so much, I decided to go back for

...

another two! What I liked best about the school was the variety in the lessons and the enthusiasm of the teachers. In one class, you might watch a short video, sing a song, engage in a debate, do an activity to focus on pronunciation, etc.. I felt there was a good balance between group work and individual activities. The teachers were absolutely fantastic - you can tell they are really passionate about their work, and I loved the way they correct mistakes and answer questions thoroughly, without making you you feel silly. Also, the students here are really lovely, and there is a good mix of ages (I'm 30), nationalities, and French levels. If I have the chance to return in the future, I will absolutely take it.

leer más

matilda jeune
18:46 02 Feb 16
I spent 10 weeks studying with LSF and thought the teaching, the place and the experience, as a whole, was great! LSF is like a big family; the teachers are lovely and very attentive to your individual questions on both the french language and any other queries ! The lessons were well structured

...

but allowed plenty of time for spontaneous french conversation! Also the material that we studied was often challenging and interesting! I loved my time at LSF and recommend it over any of the other schools in Montpellier!

leer más

Daniel Herrera
07:42 12 Jan 16

Astrid Fuster
12:02 04 Dec 15
I'm a teacher in a Language school in my country and I can tell you I was really satisfied with my experience in LSF. The staff are amazing, always willing to help you, Maria finds the best and affordable tours and activities after class (I went to all the ones related to food), the teachers are

...

always happy with their work, especially my teacher Cecile, top-notch! Most of the classrooms have a state-of-the-art electronic whiteboard which makes learning so much easier! And finally, I was able to meet so many people from around the world, making friends was the best to learn French. If I could, I would definitely go back to study here in the blink of an eye!Soy profesora de inglés en una escuela como LSF en mi país, y les puedo decir que estoy muy satisfecha con mi experiencia en esta escuela. En el equipo administrativo son muy colaboradores, siempre dispuestos a ayudarte, María siempre encuentra las mejores actividades para después de clases y tours a muy buenos precios, yo participé en todos los que incluyeran comida 🙂 Los profesores están siempre alegres haciendo su trabajo, en especial mi profesora Cecile, la mejor! La mayoría de las salas están equipadas con una pizarra electrónica muy moderna que hace que el aprendizaje sea aun más dinámico. Y finalmente, pude conocer gente de todo el mundo, hacer amigos fue lo mejor para practicar el francés. Si pudiera, volvería a estudiar aquí sin pensarlo dos veces!

leer más

Charlie Goldberg
18:32 03 Dec 15
My wife and I spent a month at LSF and thoroughly enjoyed our experience. We are, shall we say, d'un certain âge, which is to say, we were much older than most of the students there, but we felt completely comfortable in the classroom. The teachers were top notch--engaged, engaging, and very clear.

...

They used a variety of methods to teach, so I, for one, did not get bored. We opted for the complete immersion experience and stayed with a family in the outskirts of Montpellier. It took about 30 minutes to get there but the commute was very pleasant. We made a point of getting the local free paper to read on the way, and it became part of our learning routine. The school had an extensive schedule of activities that one could take. A particular highlight for us was learning to make eclairs with a patissière. We also took trips to Sète, and the Camargue. While I'm not sure I would recommend Montpellier as a tourist destination, it was perfect as a student. There's a lot to do--excellent museums, art exhibits(usually free), music(wonderful concert hall) and at night, the streets are filled with students going to bars and restaurants. Extra bonus: the best croissant I've ever had was a three minute walk from the school-yes, I gained weight.I would recommend the school highly. The educational experience was first rate, the price was very reasonable, the other students were fun and diverse. Profitez-en!

leer más

Giulia Rossi
12:53 15 Oct 15
I spent 8 weeks chez LSF this summer and I'm completely satisfied with my studies there. I have made a consistent improvement in my French reading, writing and especially speaking skills. I found classes always challenging and enjoyable at the same time and I appreciated the week based teaching

...

plan. As per my experience all teachers were well prepared and available for students' questions and clarifications, as all the LSF staff.I think that it is always useful to spend some time in a different environment.The only way to really understand a different country's culture is to go there. It is always an enrichment and a personal growth, and it will of course affect in a positive way my future prospective. Now I know much more of the French culture which was not possible instead.I am an International Relations' student at the moment and, therefore, I will extremely benefit from this experience at all levels. Namely, for a future France based or French related job but also for my personal cultural growth.I assure you will love it!Go and enjoy the French experience!

leer más

Roman Koval
14:47 26 Aug 15
This place is amazing in what it offers. It has amazing staff an amazing school. Everybody was very nice and helpful teaching all levels of French. All of the excursions were very fun. Would defiantly go there again.

Katy Barker
14:55 25 Aug 15
I spent 2 weeks at LSF in August 2015. The staff were very friendly and helpful from the initial enquiry stage all the way through to departure. Compared to other language schools in the area, the price for LSF was very competitive - and the class sizes are small, roughly 8-10 people. In the core

...

morning lessons your fellow students are of the same level, meaning the group works well and you really progress. I chose the Intensive 20+10 course, which gave me morning lessons, 2 extra afternoons and a workshop every week. The teaching was of a very high quality, with a good balance between grammar, listening comprehensions and fun games. In level C1 there is also lots of opportunity to speak and improve your oral skills. The school also offers lots of different types of accommodation: host families, student halls or hotels. I chose a host family - excellent value for money and a great way to learn more French. The school also offers lots of activities and excursions in the afternoons and at weekends. Even with the intensive course there is plenty of time to enjoy the city in the evenings and take part in the activities. At the end of the stay each student receives a certificate to show which level they worked at. Overall - great school and teaching, I felt I learnt a lot: a great experience that I would highly recommend to anyone looking to improve their French!

leer más

Francesco D'Avanzo
12:16 25 Aug 15
tutto davvero super:il personale, gli insegnanti, la location!Montpellier poi d'estate è davvero una città deliziosa e affascinante..insomma una fantastica esperienza!grazie a tutti!!:-)

marsh peters
18:42 06 Aug 15
I attended three different French language schools in the summer of 2015 and I highly recommend LSF in Montpellier without reservations. The teachers are excellent and creative. I never felt bored in class because my teachers had so many different innovative ways to teach the grammar and other

...

concepts. They made learning fun. Additionally, they have a lot of high level technology, such as interactive smart boards. They used very few worksheets, but rather did creative fun activities to help students speak and write better. They had high goals with specific objectives each day and week. We wrote every day on interesting topics and the teacher corrected our written work individually. The teachers were kind and encouraging about correcting our spoken language. The entire staff at LSF is kind and welcoming and helpful. You get the impression they are glad the students are there and want to help them not just with school issues, but in helping them enjoy the whole experience in France. The host families are chosen with care and all of my friends who stayed with families had very positive experiences. Montpellier is a darling town with beautiful squares, a large pedestrian zone, and lots to do. The school is in the center of the historic downtown, so right outside the building there were places to eat, lunch or get a coffee with a friend. I loved being with students from all over the world. I felt like my French skills improved tremendously in this excellent program in a beautiful setting.

leer más

Saleh Alroomi
10:17 01 Jun 15
I'm lucky that I made this decision to join LSF Montpellier to improve my French, very nice admin staff, professional instructors, nice environment around the school, beautiful city!One of the best experience I have ever had. Merci LSF!

Jeremias Happle
13:45 17 Apr 15
LSF Montpellier ist wohl die beste Sprachschule in dieser Region! Ich war da für 6 Wochen im Februar/März, habe mich auf die DALF C1 Prüfung vorbereitet und bestanden 🙂 Die Schule bietet verschiedene Kurse an: Français général nach Niveaugruppen eingeteilt, Spezialkurse für geschlossene Gruppen

...

und Prüfungsvorbereitungskurs. Dazu kommen zahlreiche Angebote nachmittags oder am Wochenende wie Exkursionen in die umliegenden Städte, Degustationen von Wein, Honig, Oliven, etc., gemeinsame Kinobesuche, Velotour, Reiten in der Camargue,...Die Lehrerinnen und Lehrer bilden ein engagiertes und harmonisches Team, die mit Freude unterrichten. Die Atmosphäre in dem modern ausgestatteten Gebäude ist stets freundschaftlich oder sogar familiär ;-)Ich habe mir zuvor Angebote auf Linguista, Boalingua, Semasprachreisen angeschaut und bin dann zum Glück auf LSF gestossen: Die Preise sind vergleichsweise günstig, ich fand keine günstigere Schule.Die Stadt Montpellier hat mega viel zu bieten: Kulturell sehr reich, zahlreiche Konzerte und Ausstellungen finden fast das ganze Jahr über statt. Für Partygänger ist die Stadt top! Es gibt zahllose Bars und Discos für jeden Geschmack. Und immer dran denken: "Je suis étudiant à l'école LSF" - Dann kostet das Bier mancherorts nur 3 Euro 😛

leer más

Ich war für vier Wochen bei LSF in Montpellier und es war super! Ich war sehr zufrieden, mit meiner Auswahl der Schule und ich habe mich vom ersten Tag an super aufgenommen gefühlt. Die Atmosphäre in der Schule war immer sehr nett, alle waren stets hilfsbereit und bemüht meinen Aufenthalt zu einem

...

tollen Erlebniss zu machen. Der Unterrricht war abwechslungreich und gut strukturiert. Ich habe das Gefühl, dass ich meine Sprachkenntnisse mit Hilfe des guten Unterrichts sehr verbessert habe. Die angebotenen Ausfüge durch die Schule sind sehr zahlreich, vielfältig und gut ausgewählt. Die Ausflüge, an denen ich teilgenommen habe, haben mir gut gefallen. Alles in allem kann ich die Schule auf jeden Fall weiterempfehlen! Montpellier sowieso 😉

leer más

Lukas Müller
10:48 24 Mar 15
LSF is an amazing school and located just next to another arc the triumph.The familial atmosphere that the equip creates gives one the impression of attending a school that one knows since a long time, but just in another country.Similiar to a diver's experience in the sea, one sinks deep into

...

the ocean of another language."La vie douce" in France is well explained and many afternoon programs, which are organized by the staff, are targeting the cultural differences.Well done, LSF!

leer más

Moaad ELTAYEF
16:05 09 Feb 15
An amazing school with a great staff. Awesome location in the the heart of Montpellier. I spent 24 weeks in this school and it was the best experience that I had in my lifeI highly recommend it for anyone whether its a long stay to learn French or just a short stay to discover the city and have

...

fun

leer más

I spent 10 weeks between Sep and Dec 2014 studying French at the LSF Montpellier and thoroughly enjoyed the experience. The teachers are very professional and knowledgeable, the administration staff are efficient and friendly and the extra-curricular activities are numerous, well organized and

...

well-priced. The school enjoys a diverse group of students and has a lively culture. I certainly achieved my objectives at the school and would thoroughly recommend the LSF as a great place to learn French in Montpellier.

leer más

Carmen Rivero Perez
08:22 10 Dec 14
LSF est une excellente école. Je la recommande à tous ceux qui veulent progresser rapidement dans l'apprentissage ou l'amélioration du français. Quand je suis arrivée à l'école en janvier de cette année, je n'avais aucune connaissance de cette langue. Maintenant, depuis onze mois, je peux me

...

communiquer correctement et je suis capable de comprendre des émissions radio et télé ce qui était presque impossible avant. Les cours sont dynamiques et le temps que l'on consacre à l'étude de la grammaire est bien équilibré avec le temps dédié à d'autres activités. Je crois que la méthode utilisée ainsi que l'engagement des professeurs vers le progrès des élèves c'est ce qui fait que l'on avance si vite. De plus, le personnel administratif est très efficace, sympa et toujours prêt à nous aider.LSF es una escuela excelente. Yo se la recomiendo a todos los que quieran progresar rápidamente en el aprendizaje o la mejora del francés. Cuando yo llegue a la escuela, en enero de este año, no tenia ningún conocimiento de este idioma. Ahora, después de once meses, puedo comunicarme correctamente y soy capaz de entender los programas de radio y televisión, lo que antes era casi imposible. Los cursos son dinámicos y el tiempo que se dedica al estudio de la gramática esta bien equilibrado con el tiempo empleado en otras actividades. Yo creo que el método utilizado así como el compromiso de los profesores con el progreso de los alumnos es lo que hace que uno avance tan rápido. Además, el personal administrativo es muy eficaz, simpático y siempre dispuesto a ayudarte.

leer más

It is an amazing institution located in the heart of Montpellier. A stones throw away from a beautiful park and traditional french pastry shops. Location aside, when it comes to learning French I strongly recommend LSF as I studied there for 6 months. Not speaking more than 5 words of French upon

...

arrival I can happily say I am conversationally capable now. The teachers are exceptional, patient and fun. You will also get the chance to meet people from around the world of all age groups. Seriously one of the best things I have done in my life so far.LSF est simplement incroyable, un école òu vous pouvez trouver la vrai Francais. tout les profs sont agréable et patient. Si vous y venez avec aucune français (comme moi) entre 3 ou 4 mois vous allez trouver toi-même en train de parler avec les gens dans la rue ou les gens qui vous rencontrez dans votre vie quotidienne avec facilite. je vous vraiment recommande que vous devez rester au moins 2 mois si vous voudriez ganger beaucoup du connaissance de la langue français. Aussi LSF est juste à côte un grande belle parque et près à la meilleur boulangerie que j'aie essayer. franchement c'était un experience que je vais jamais oublier. l'amicales qui j'ai fais la bas sont quelque chose que vraiment je chéris.

leer más

wonderful school, great location, great atmosphere, fantastic teachers, good prices and the best and most professional treatment you will ever get in France! Suitable for the young and not so young! they organise lots of activities as well. Highly recommendedLa mejor escuela de frances de toda

...

Francia. El personal es maravilloso, la atencion personalizada y unica,el ambiente es excelente para jovenes y adultos los cursos y los profesores excelentes y muchas actividades extra.

leer más

Jóna Hólmgeirsdóttir
16:31 17 Feb 14
I can't describe my stay at LSF in words! It was truly an amazing experience. My proffesors were dedicated and they had passion for teaching. The low number of students created a nice atmosphere and I aways felt like I could talk about my problems if I had any. Also It gave me the chance to get to

...

know the other students from all around the world.The activites organized for us were so great, especially the visit to St. Guilhem and the wine and cheese tasting. I reccomend LSF for everybody who want's to get to know France and French culture and also to improve their language skills.Thanks for the great time LSF 🙂

leer más

yi chen lee
04:47 11 Dec 13
I studied in LSF for ten weeks and it was one of the best experiences I've ever had. The teachers were excellent and engaging. I spent the most time in Ann and Hinda's classes and loved them both so much. The school organizes a lot of activities and the staff is always helpful and friendly. You

...

also get to meet a lot of interesting people of all ages with different backgrounds from all over the world, which is super cool. Montpellier is also very lively with a lot going on, so it's hard to get bored. By the end of my stay my French improved a lot and I gained a lot of confidence. I look forward to going back again when my schedule and budget permit.

leer más

Luz Linares Lopez
12:10 12 Oct 13
La vérité est que je ne pouvais pas être plus heureux d'étudier en LSF. Quand je suis arrivé, je ne parlais pas un mot de français, et maintenant, après deux mois, je peux me défendre. Les classes sont très agréables et les enseignants sont très bons. Jamais pensé que je pourrais jouir de

...

l'apprentissage du français. L'école organise aussi des activités chaque semaine, qui sont très bien. Une des choses que j'aime à propos de LSF est qu'il y a des gens de tous âges.La verdad es que me alegro mucho de haber encontrado una escuela como LSF. Cuando llegué a Montpellier no hablaba ni una palabra de francés y ahora, después de dos meses, me puedo defender. Las clases son muy amenas y los profesores muy buenos. Nunca pensé que iba a disfrutar tanto aprendiendo francés. La escuela también organiza actividades todas las semanas, que están muy bien. Una de las cosas que más me gusta de LSF es que hay gente de todas las edades.

leer más

Patricia Izquierdo Serrano
17:57 10 Oct 13
Je suis une étudiante de LSF Montpellier. J'ai commencé le cours intensif de français depuis 1 mois et j' ai appris très vite. Les professeurs et les personnes qui travaillent à LSF sont très aimables et toujours disposés à t´aider. Les cours sont intenses mais distrayants et motivants. Je suis

...

très content de étudier ici.Merci!!Soy estudiante de LSF. Empecé el curso intensivo de francés hace un mes y estoy aprendiendo muy deprisa. Después de visitar varias academias en Montpellier me decidí por LSF, sin duda una buena elección. El ambiente es estupendo, los profesores y las demás personas que trabajan en la escuela son muy simpáticos y siempre dispuestos a ayudar. Las clases son intensas pero amenas y entretenidas, no son las típicas clases aburridas de gramática. Los profesores son muy creativos en la forma de enseñar y así resulta muy motivante aprender una nueva lengua.Gracias!!

leer más

Julia Grubben
08:09 05 Jul 13
A couple of days ago I returned to the Netherlands after spending 4 months in wonderful Montpellier. First of all: Montpellier is a great city. It's vibrant and alive, full of students, nice little bars and restaurants and a lot of great things to do. It's close to the sea, the weather is amazing

...

and the people are welcoming and friendly.But there's more to my stay in Montpellier. LSF has made it really unforgettable. The school with its roofterrace in the old centre of Montpellier is the place where I met amazing people and improved my French drastically. These two very important factors (friends and speaking the local language) have of course contributed to the overall experience. The staff at LSF is friendly and the teachers are amazing. Unlike at other bigger language schools in Montpellier, is the contact between the staff and students very personal. Everyone know eachother and hangs out together. So wether you're stayingfor a couple of weeks or a couple of months, you will be part of the LSF familly and that's something you don't want to miss!Nu even snel voor de Nederlanders onder ons: Montpellier is een geweldige studentestad vol leven. Leuke bars, cafe's, restaurants, heel veel leuke dingen te doen en vlak aan het water. Het weer is geweldig (je kan praktisch ieder moment van het jaar je familie en vrienden in Nederland jaloers maken) en de mensen zijn open en vriendelijk. LSF is een geweldige school, de medewerkers zijn vriendelijk en behulpzaam en de leraren zijn geweldig. Mijn frans is in de afgelopen maanden ontzettend vooruit gegaan. Het leukste vond ik dat LSF een kleine school is waardoor het contact onderling erg persoonlijk is. Iedereen kent iedereen!

leer más

Tenison Peterson
13:21 20 Jun 13
Ich war drei Monate in Montpellier und habe die Sprachschule LSF besucht.Schon nach dem ersten Tag hat man sehr viele neue Freunde kennengelernt, seien das Lehrer oder Mitstudenten. Es ist einfach genial wie familiär diese Schule ist. Die Lehrer nehmen sich immer Zeit für die Schüler und auch im

...

Sekretariat fand man immer Hilfe wo auch immer es nötig war. Sogar der Rektor der schule gab seine kostbare Freizeit zur Verfügung.Auch wenn man ein eher unmotivirter Charakter hat, bei LSF freut man sich immer in die Schule zu gehen.Die Zeit die ich dort verbracht habe war genial, nicht nur wegen dem Fortschritt im Französisch, sondern auch wegen den Beziehungen die man dort geknüpft hat. Bei solchen Ereignissen wie Sprachaufenthalten sammelt man extrem viel Erfahrung die man fürs ganze Leben brachen kann.Ich Empfehle es also jedem wärmstens weiter.

leer más

Arturo Cuicas
22:46 04 Jun 13
Merci beaucoup par ces trois mois incroyables! J'ai appris beaucoup de choses intéressantes et j'ai vu de lieus très jolis, j'ai passé grands moments avec vous que je n'oublierai jamais! j'ai profité toutes les activités avec la belle famille de LSF.J'aimerais retourner à Montpellier et être

...

avec vous!Merci Beaucoup!À BientôtEspañol --La mejor escuela de frances! los mejores tres meses de mi vida! fue increible apenas llegamos ya nos sentiamos en casa, el mejor equipo de trabajo que he visto y los profesores mas preofesionales, dinamicos, energicos y talentosos! El ambiente era ideal para la integracion sin impartar tu nacionalidad, edad o idioma.La diversisdad de las actividades hacian que te encantaras de la ciudad, de sus habitantes y de su cultura, al principio ibamos por solo 8 semanas, luego se transformaron en 12 y despues en 13 por que no queriamos dejar del compartir tantas cosas buenas con todos en LSF.De la experiencia me quedan muchos amigos a los cuales los recuerdo con mucho cariño, continuar en contacto con ellos y hablar en Frances hacen que siga estudiando y seguir avanzando.Muchas Gracias LSF!

leer más

Mareike van Nieuwkoop
19:11 04 Jun 13
Upon arriving at LSF I was greeted with friendly faces and welcoming smiles (contrary to the typical stereotype of the French). This was my first time being alone in a foreign country, and with only 18 years on my back, I was a little nervous. However, the staff at LSF quickly calmed my butterflies

...

and made me feel at home. I have been here for 5 months and could not picture myself at any other school. I have improved drastically in my french linguistic skills and have learnt to appreciate the french culture.Even though I am away from home I have never once regretted my decision to be in Montpellier. The people, the school, the weather, and of course the food are fantastic! I have made lifelong friends and numerous unforgettable memories.LSF helps us foreigners integrate into the "true french society". Through their countless excursions, local degustations, and superbe teachers there are endless opportunities. I highly recommend LSF to anyone looking to learn proper french, with lots of fun and countless memories along the way!

leer más

Mori Bani Mahd
20:32 30 May 13
I studied French for 12 weeks at LSF and it has been one of the best times of my life. If I had to point to any one thing that was outstanding in my stay, it would be very hard to say. It was a combination of factors that made my stay amazing.The teachers are great, it's hard not to fall in love

...

with them. They truly make the class go by quickly and in the process you learn a hell of a lot.The school is well situated in the heart of the city and after morning class is done there is plenty of time to go out and spend time in the city with the new friends you make every week :)Through my time here at LSF I've come to realize that it's not the location that makes the experience unforgettable but the sense of community, of belonging, and I'm glad that over the last three months I've met so many people and made many new friends.Learning a new language involves stepping out of your comfort zone. I believe that my teachers have created an atmosphere where I'm not afraid of making mistakes. I may stumble along the road but there's always a hand ready to help me up.At the end of the day it's not one specific thing that made my stay great, it was the overall impact. I highly recommend the experience to anyone looking to learn French quickly and in an engaging community.

leer más

Lieve De Smedt
11:20 23 Mar 13
Bonjour! Je suis Lieve et j'ai suivi deux fois un cours francais à LSF. Je suis très contente de l'école et c'est pourquoi je suis retournée. J'ai suivi un cours standard et après un cours de préparation DELF. C'était très intensif mais très intéressant. J'ai appris beaucoup et l'équipe de LSF est

...

très motivées de enseigner. Il y a une bonne atmosphère et une offre de plusieurs activités. Si j'avais la possibilité d'y retourner, je n'hésiterais pas un seul instant! 🙂 Merci encore une fois!

leer más
Siguientes