Learn French in the South of France
Group Courses • Private Courses • Exam Preparation Courses
Discover our courses
Learn French in France with the best rated School in Montpellier!
Learn French in France in the beautiful Montpellier!​
Discover our French School, LSF Montpellier
Located in the heart of the historic centre of Montpellier, the LSF French language school welcomes thousands of students from all over the world every year.
With more than 300 days of sunshine per year, Montpellier is a dynamic city, close to the sea. 
Learn French online with the best rated French School!

George Majewski
1681718741
LSF has great teachers. Montpellier is a fun city to study French.

Ich habe einen dreiwöchigen Französischsprachkurs (Level A1) in der LSF Montpellier besucht. Die Sprachschule ist sehr zentral gelegen, räumlich sehr gut ausgestattet und die Qualität des Unterrichts ist sehr hoch. Ich kann die Sprachschule uneingeschränkt empfehlen!

I have been here two weeks for study french, during summer. I can say a good 10/10, literally nothing bad to be said, and only good things. the segretariat is very competent and ready to answer questions and to act if problems arises. Also, the platform of e-learning is very good and simple to use.

Escola muito organizada. Total apoio e atenção aos alunos. Super bem localizada. Professores realmente dedicados e experientes. Recomendo. Excelente!École très organisée. Soutien total et attention aux étudiants. Super bien situé. Professeurs vraiment dévoués et expérimentés.Je la recommande. Excellent!

Sigrid Bräutigam
1665748024
Ich war total zufrieden mit LSF!Kleine Gruppen, es wird einem in entspannter Atmosphäre viel Wissen vermittelt!Gerne wieder

My daughter Luna started French A1 level at LSF Montpellier in June 2022 in an amazing experience that we both shared in such a beautiful city. She could grab great language skills offered with utmost proficiency and in a very healthy and supportive environment. We would like to thank all the administrative and educational staff at LSF for their professional and sincere efforts.Thank you Christelle and Eugenie for the amazing spirit; your cooperation was highly appreciated.
Discover the next activities proposed by the LSF school in Montpellier among the following categories
Sport and leisure
Art and culture
History and Gastronomy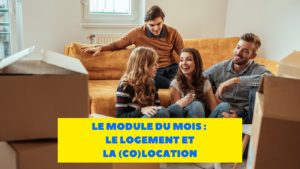 Learn French
August is here! Time goes by so fast, it's almost the end of summer! But that doesn't mean we have to stop learning new things! We offer you a new
Read the post >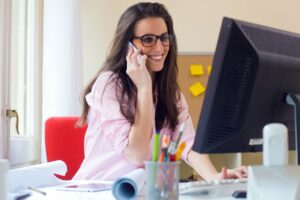 Learn French
Let's make the most of the summer by preparing for the start of the new school year! Improve your communication skills with this new module: telephone conversations at work.
Read the post >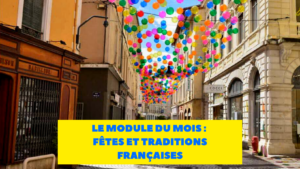 Learn French
Is it summer already? We are almost there! June is here! On our e-learning platform in the demo version, we present a new theme: French festivals and traditions.  Discover French
Read the post >
The LSF Montpellier team brings you the latest information about the school, the city and student life every week.
Start your language experience
Ask for information
Do you have any questions? Contact us by clicking on the button below.
Book a course
Do you want to book a French course? Click on the button below and follow the steps.