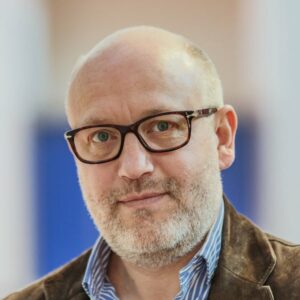 Marc – CEO | Marketing Director
Origin: Lyon
Marc is an accomplished entrepreneur, married with 3 children. He is the CEO and Marketing Director of LSF Montpellier. You are likely to meet him at the coffee machine at the school, or if you go sailing and windsurfing on the Mediterranean sea. An avid traveller, he travelled the world and likes to exchange with students from different cultures at the school.
---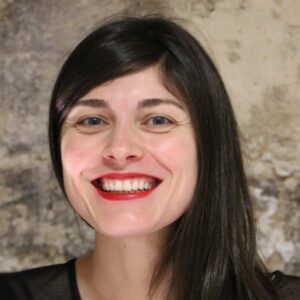 Elisa – Assistant Director | Director of studies
Origin: Besançon, Burgundy Franche-Comté
Past experiences: Passionate about languages and cultures, while studying in Spain, Elisa decided to become a professor of French as a foreign language. She taught French at LSF for 8 years before becoming the school's pedagogical director.
Convinced that pedagogical creation and innovation are the driving forces behind effective teaching, Elisa creates and implements new tools for teachers and develops others to enable students to optimize their learning of French in class and independently. She is dedicated to LSF's development on a daily basis by committing herself to an approach of optimal pedagogical quality for a language school at the forefront of French as a foreign language school.
Elisa thus ensures the coherence and quality of the courses given at the school, coordinates and provides a team of committed and passionate teachers with benevolence and enthusiasm.
She is also in charge of the course planning and tutoring, always available and welcoming, and will accompany you during your stay with a big smile and help you find the pedagogical solution that best suits your needs.
---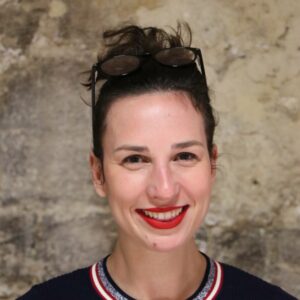 Emmanuelle – Sales and Marketing
Origin: Sète
Past experiences: Emmanuelle worked for 3 years in event management and communication in Montpellier. She lived for a year in Australia and has travelled to many countries. Emmanuelle is the first person you will contact if you register online. It is likely that you will meet her on the water because she practices stand up paddle or in places to dance in Montpellier!
---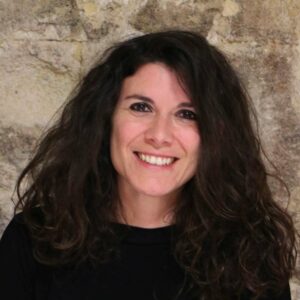 Emilie – Sales Administrator | Quality Manager
Origin: Montpellier
Past experiences: Emilie has always been passionate about foreign languages and cultures. She worked for 8 years in Dublin and 3 years in Barcelona. She is now perfectly trilingual! Emilie will take care of your reservation and payment. If you wish to make changes to your courses or extend your stay, Emilie will also take care of it. You can meet Emilie in a concert or while strolling at Pic Saint Loup.
---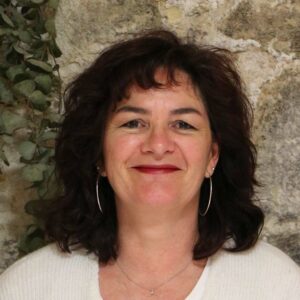 Beatrice – Accommodation manager
Origin: Montpellier
Past experiences: Beatrice has always loved discovering foreign cultures, due to her childhood spent in Guadeloupe. She worked for 15 years at the Montpellier convention centre and almost as much in tourist accommodation. Beatrice will find the perfect French host family for you, and she will make sure that you feel at home. You could run into her at the beach or at a rock concert.
---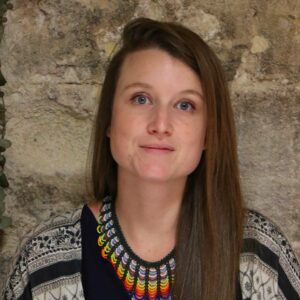 Lea – Hospitality and activities manager
Origin: Bretagne
Past experiences: Léa began her professional career in tourism and then as a French teacher in Colombia where she lived for three years. Passionate about travel and French gastronomy, she is currently working on a varied program of activities as well as welcoming and guiding students during their stay. A fan of antique markets, you will most certainly meet her on Sundays at the Peyrou market!
---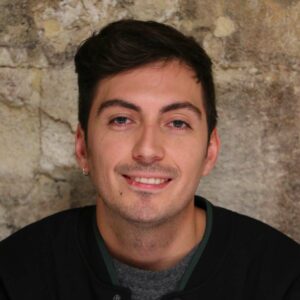 Luca – Sales
Origin: Italy
Past experiences: Luca, born in Italy, of Argentine origin, has lived and worked in Italy, Spain, England and France. He has been living in Montpellier for 6 years. Great passionate about travel, music, football and cooking.
Along with Emmanuelle, he is the person you will contact if you register online.
You have a good chance of meeting him on a walk with his dog.
---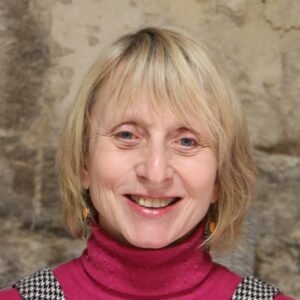 Maria – Sales
Origin: Paris
Past experiences: Maria has worked for many years in tourism for tour operators and travel agencies.
Maria will welcome you on the first day. She will inform you about the activities offered at the school and about the city of Montpellier in general. You might bump into her, if you go hiking in the Cévennes or canoeing on the Hérault.
---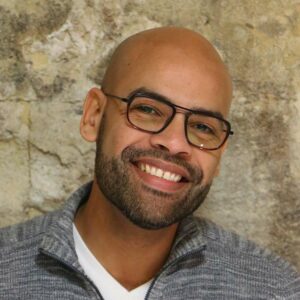 Arturo – Sales and Digital
Origine : New-York
Expériences passées : Portoricain né à New York, Arturo a travaillé ​en tant que tuteur dans un centre de langues et ​ensuite​ comme directeur des relations internationales de l'Université de Porto Rico pendant plus de 15 ans. En 2016 il décide de changer de vie, de venir s'installer à Montpellier avec sa femme et sa fille et tenter l'aventure pour se reconvertir dans l'informatique, sa vraie passion.
Depuis 2019, Arturo s'occupe du parc informatique de LSF, du marketing digital et des traductions ​en ​espagnol et anglais.
N'hésitez pas à lui demander de l'aide, derrière ses grosses lunettes et son air sérieux, se cache un tendre au grand sourire, toujours prêt à vous donner un coup de main!
---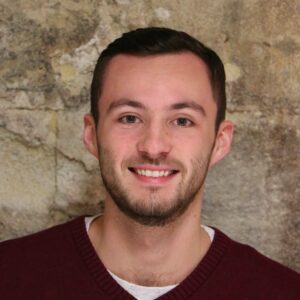 Dorian – Chief Digital Officer
Origin: Avignon, PACA
---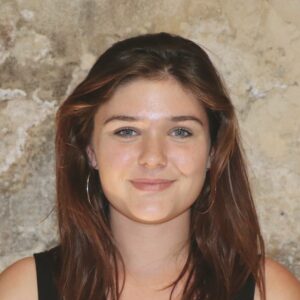 Lisa – Hospitality and activities
Origins: Toulouse
Past experiences: Fascinated by foreign languages, Lisa can inform you about the activities in English, Spanish, Russian, German and French. Her hobbies are sport, music and literature. She studies tourism and she would be delighted to answer your questions.