LSF, a school accessible to ALL
If you have a motor, cognitive or sensory disability, you can send us information about yourself so that we can organise your stay and your learning experience in our LSF school in the best possible conditions.
In the light of this information, an accompaniment can be set up and if you wish, a personal interview will be carried out on your arrival with the disability advisor. In this way, you can be accompanied throughout your stay and achieve your objectives with complete peace of mind.
In order to enable you to integrate successfully and participate optimally in class, we offer you realistic solutions adapted to your needs, taking into account your individuality.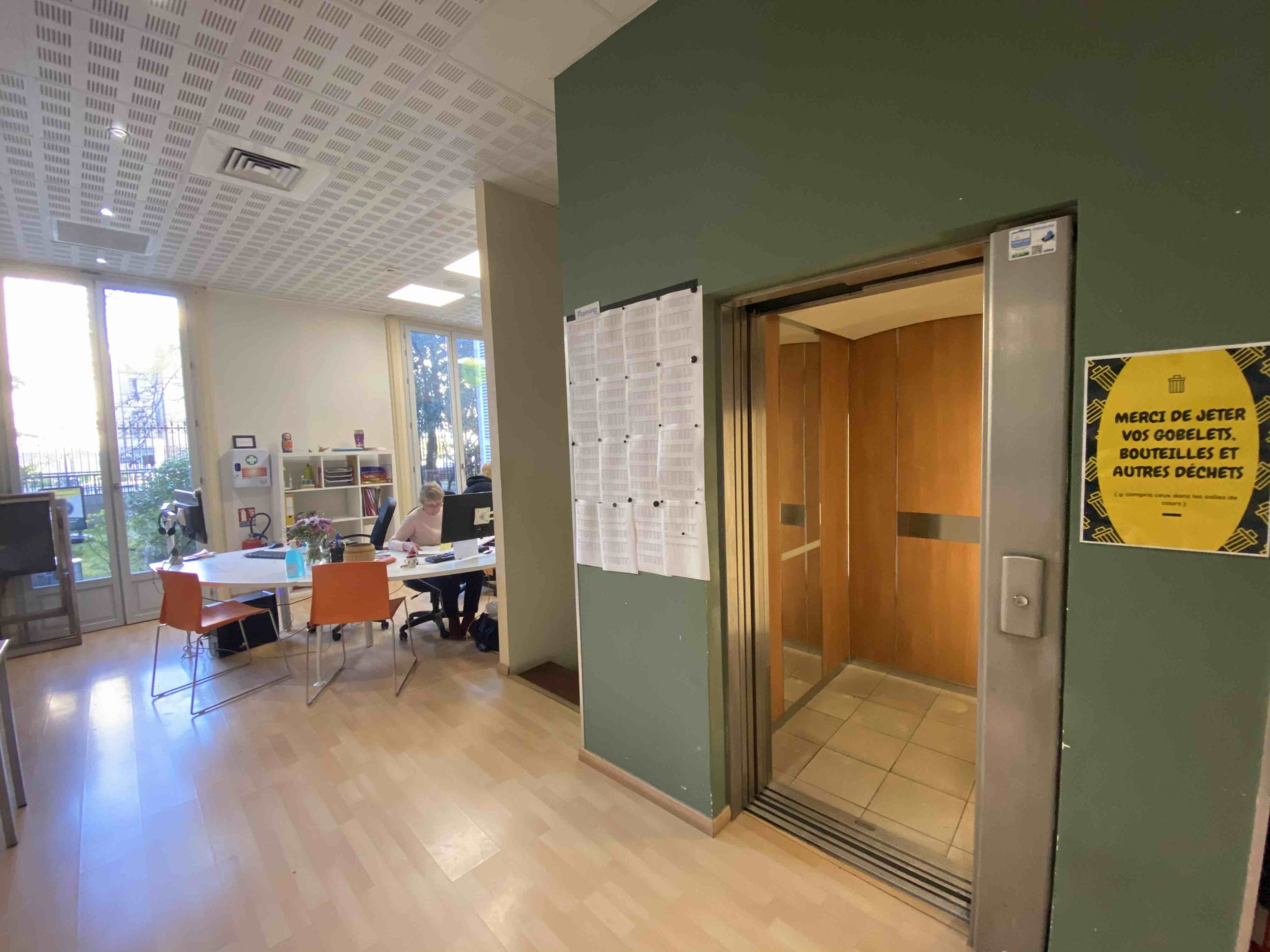 Physical accessibility
Schedules are designed to facilitate access to your rooms if you have difficulty moving around or if you have a motor disability. Thus, the rooms in the Foch building will be made available (upper and lower parts) to ensure that you are welcomed in premises that meet your needs. A lift allows you to move from one floor to another without difficulty and in complete autonomy.
Cognitive accessibility
The resources can be adapted on a digital tool and thus offer relevant answers (zoom, choice of colours, fonts, line spacing) in case of non-visible learning difficulties such as DYS.
Sensory accessibility
Audio or written documents can be sent to you in advance so that you can listen to them with headphones or read them by zooming in at your convenience and at your own pace.
Ethics
You will be an integral part of the class group in the same way as the other students. However, the teachers will be informed of your difficulties in order to facilitate your integration and to meet your needs as best as possible. If you feel the need to