French language courses and educational approaches for educators
French for french Teachers
FRENCH FOR FRENCH TEACHERS
Regarding our teacher development programmes...
French language courses and educational approaches for educators.
LSF provides French courses specifically designed for educators in primary, secondary, and higher education.
The goals of these teacher training programmes encompass enhancing and comparing teaching methodologies, fostering creativity, and acquiring new tools for the classroom.
This also serves as an opportunity to refresh your understanding of France, daily French life, culture, and contemporary trends.
Our teacher training programmes are valuable for discovering solutions to make your classes more dynamic, allowing you to revitalise your teaching approaches and motivate students.
Our French language school in Montpellier offers two complementary programmes, including language improvement courses (15 lessons per week) and training and teaching workshops (15 lessons per week).
Placement test
Welcome pack
School road book
FRENCH PROGRAMME: FRENCH LANGUAGE TEACHER TRAINING
The training course programme is structured around two primary themes: "Classroom techniques and management" and "Integrating reality into teaching".
Yes, your course at our Montpellier training center is eligible for ERASMUS+ funding. Please make sure to provide the OID number E10078465 (à modifier pour celui de LSF) when applying for any funding related to your course.
Certainly! Our teaching team is flexible and can assist in creating custom programmes tailored to your needs, such as job-shadowing or focusing on EMILE/CLIL themes. Feel free to reach out to us with any inquiries or specific requests.
Students trained every year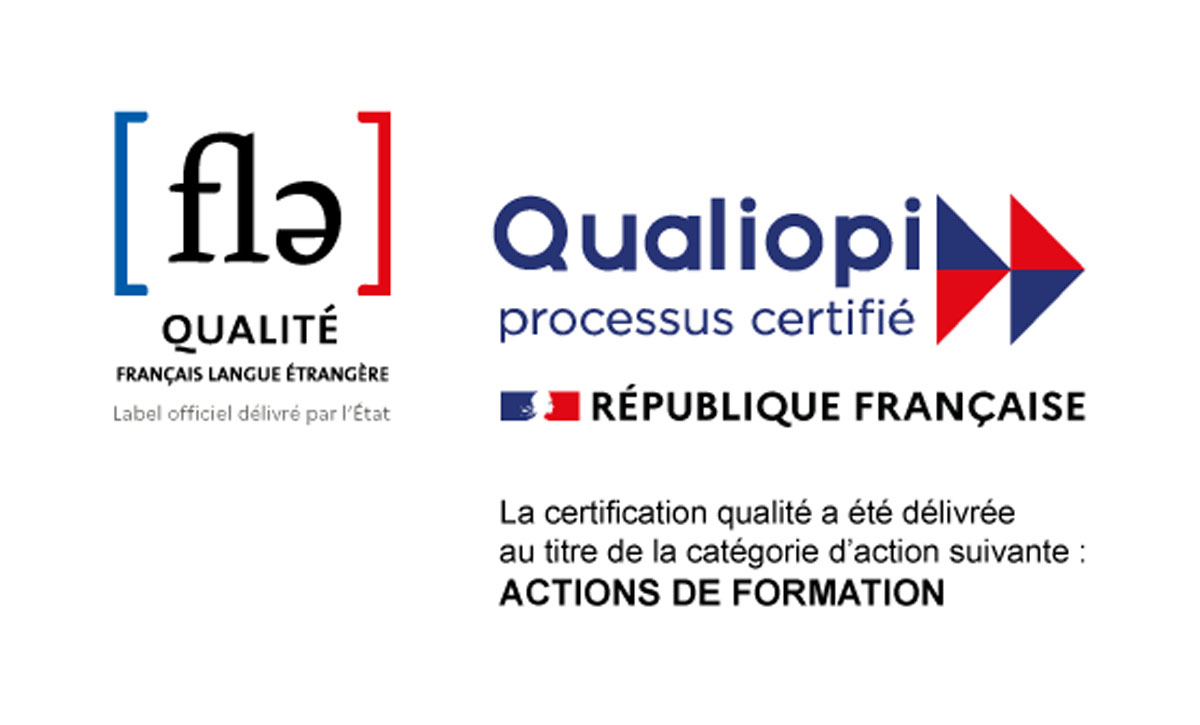 FLE Quality accredited centre
For more information about our French teachers programme in Montpellier:
You can also consult our brochure or draw up your own personalised quote:
A programme available in several French cities
Recognised and accredited schools
National quality standards
This French course is also available at our other French as a foreign language schools: