Regarding the Intensive French programme.
An all-encompassing course designed to assist you in achieving your goals.
Our Intensive Course encourages students to explore French culture through authentic materials.
This intensive course, situated at our French language school in the heart of Montpellier, facilitates rapid progress while allowing time to discover the Occitanie region of France.
This French course provides genuine linguistic and cultural immersion, promoting swift advancement in French.
The Intensive French class combines standard French lessons with language workshops. Our French language workshops are conducted on Tuesdays, Wednesdays, and Thursdays, offering intercultural immersion to enhance both written and oral skills.
Placement test
Welcome pack
Free weekly tutoring
School road book
Ev@lang certification included from 9 weeks
E-Learning module
TEF Certification
DELF B2 – DALF C1 exams
FRENCH Programme: INTENSIVE COURSE
Frequently asked questions about intensive French courses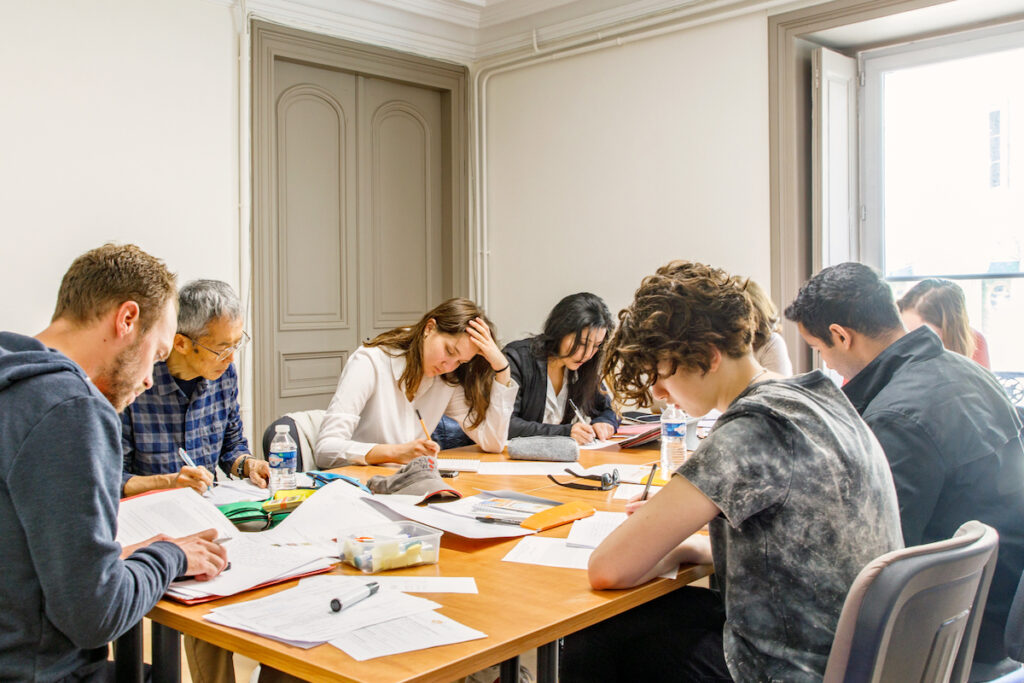 French lessons are organised at our school, with schedules in either the mornings or afternoons, depending on your assigned group. Upon your arrival at the school, you will receive your timetable.
The intensive course is suitable for adults starting from the beginner level and beyond. It is ideal for learners who want to incorporate cultural workshops into their language learning experience.
The Intensive French language programme is crafted based on a syllabus developed by our language experts. Each lesson is organised to encompass the four language skills: reading, writing, speaking, and listening.
Students trained every year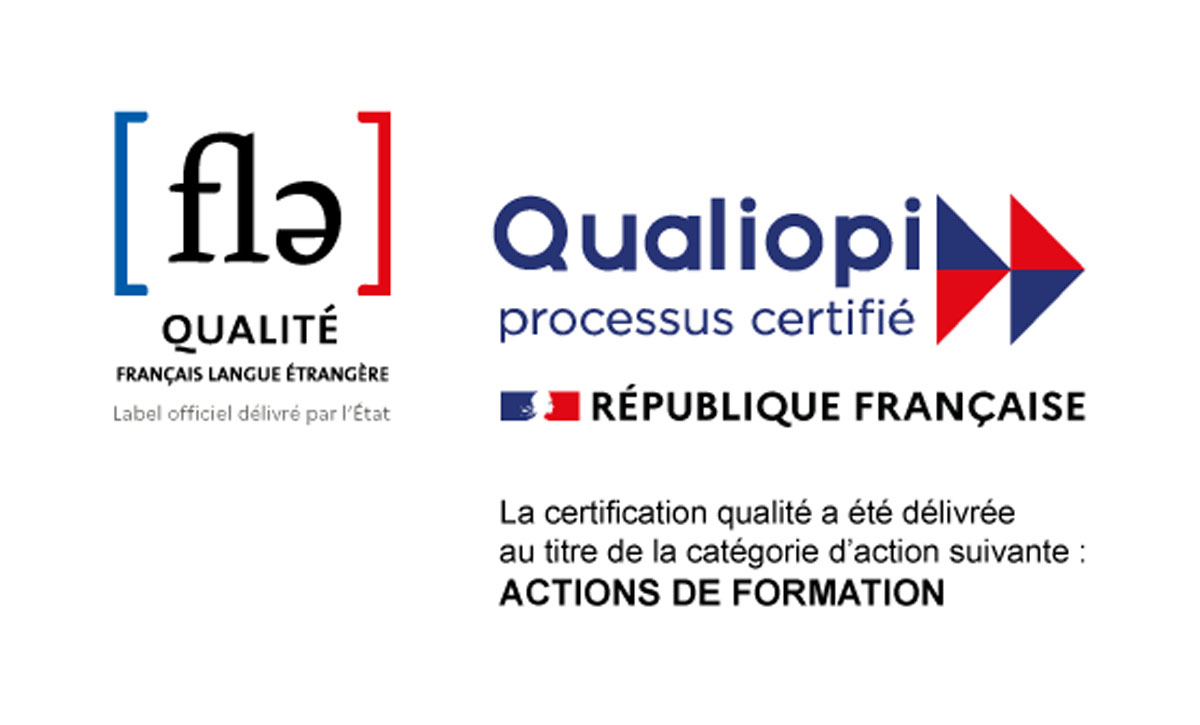 FLE Quality accredited centre
For more information about our in intensive French programme in Montpellier :
You can also consult our brochure or draw up your own personalised quote.
A programme available in several French cities
Recognised and accredited schools
National quality standards