Certify your French language level
About the TEF French exam
Presentation of the French TEF exam
The TEF (Test d'évaluation de français) is an international reference test that measures your level of knowledge and skills in French. It is issued by the Paris Chamber of Commerce and Industry. The results are valid for two years.
You can take the TEF to officially certify your level of French. It is also recognised when applying for admission to a school or university, obtaining French or Swiss nationality, obtaining a resident's card in France, immigrating to Canada and obtaining Canadian citizenship or immigrating to Quebec.
The TEF consists of 5 tests: oral comprehension, written comprehension, oral expression, written expression, vocabulary and structure.
The aim of the TEF is to assess your French skills using a 7-level scale, from level 0 (most basic skills) to level 6 (complete mastery). This scale refers to the 6 proficiency levels A1 to C2 of the Council of Europe's Common European Framework of Reference for Languages (CEFR) and the 12 Canadian Language Benchmarks (CLB).
Avant votre premier cours, vous passerez un test écrit en ligne pour être placé dans une classe de français correspondant à votre niveau.
Il s'agit d'un test de niveau de français officiel proposé par France Education international, il permet de vous positionner sur l'échelle du CECRL (échelle de niveaux européenne), ce test vous est offert à partir de 9 semaines de cours dans nos écoles.
Bien sûr ! Notre programme est le même dans toutes nos écoles, vous pouvez commencer votre cursus dans une ville, le continuer dans une autre et le terminer dans une troisième.
Students trained every year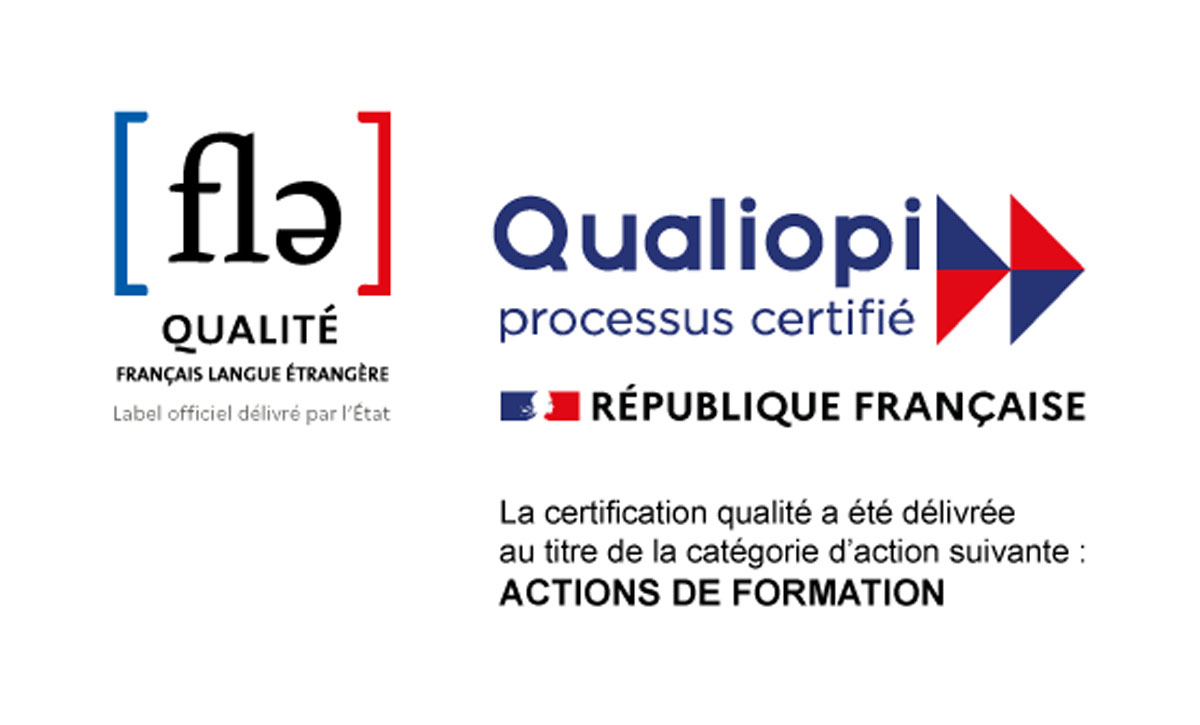 FLE Quality accredited centre
For more information about TEF French exam in Montpellier:
You can also consult our brochure or draw up your own personalised quote: