SPORTS YOU CAN PRACTICE WITH LSF
If sport is a celebration, culture is not to be outdone in Montpellier. With, among other things, two operas, numerous theaters and an international dance centre, there are great opportunities to enjoy. In the evening, you can enjoy the many shows that we propose to you to attend at preferential rates.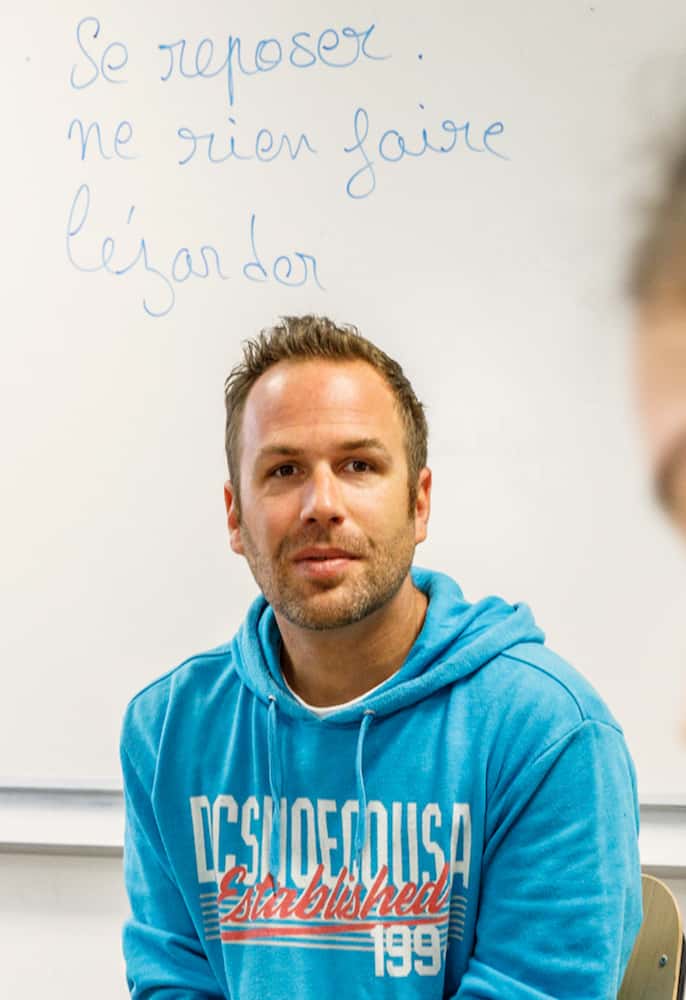 GRANT PATTERSON
---
Teacher in charge of sports activities
The region around Montpellier offers extraordinary sites for you to go canyoning. Whether you are a regular, or complete beginner, you will always find conditions adapted to your level. An amazing experience is guaranteed!
You can go by bike to one of the many beaches to play beach-volleyball with the other LSF students. And after a good match, you can cool off in the Mediterranean Sea or in the shade of a beach bar-restaurant.
The region around Montpellier, with its splendid rivers, is the ideal playground for kayaking. Acccessible to all, this activity is highly appreciated by students from LSF. Just 30 minutes from the school, you will live an invigorating experience!
The beaches around Montpellier offer ideal conditions to practise stand-up paddle, on calm water or with waves when there is a southerly wind. LSF frequently organises stand-up paddle trips to La Grande-Motte or Carnon.
The Pic Saint-Loup overlooks the area around Montpellier and the Languedoc vineyards. You will be able to go on superb hikes and discover the riches of the local region. LSF offers hikes in all seasons at all levels.
Only 20 minutes from the LSF school, there is a nautical ski-lift allowing you to practise wake-boarding. The instructors are there to teach you or help you to progress. These are always great moments to be shared with fellow LSF students.
WEEKLY ACTIVITIES IN FRANCE, MONTPELLIER
---
Take a look through our activities in France, Montpellier made for you. Pick the ones that fits you better.