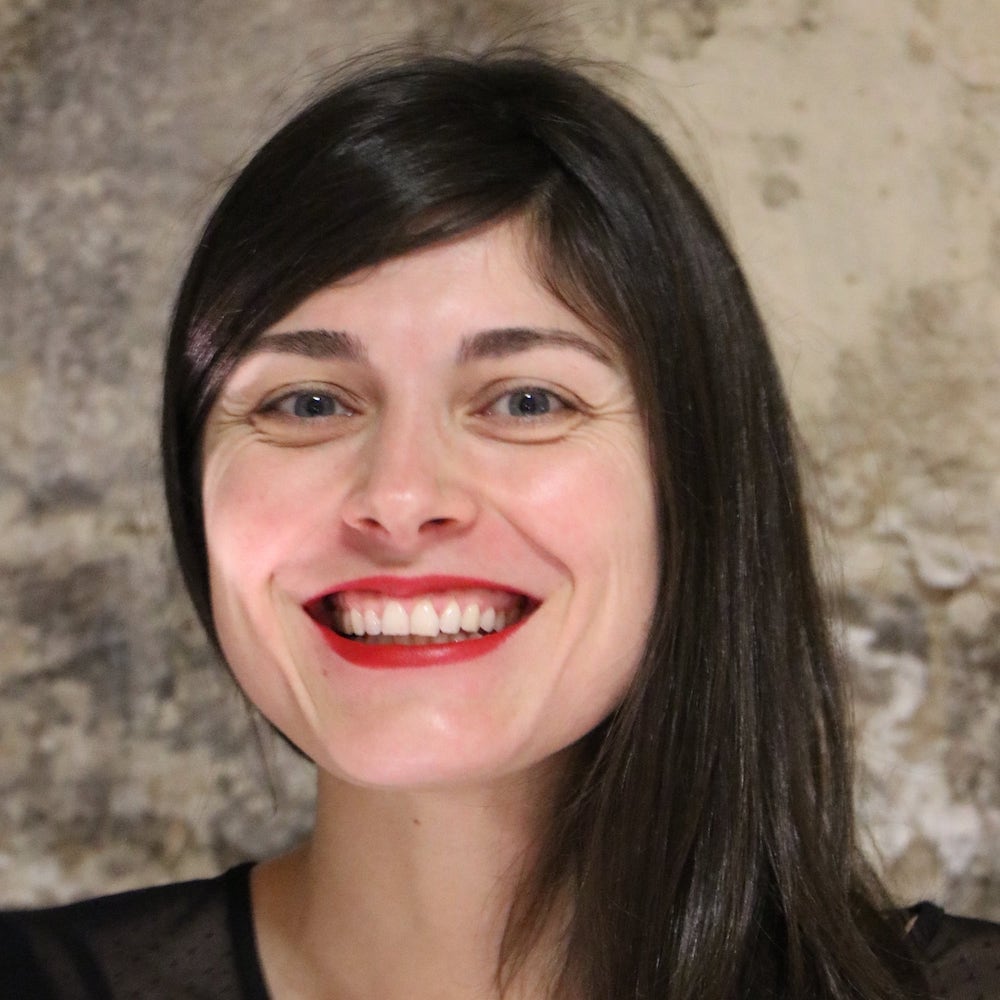 Origin: Besançon, Burgundy Franche-Comté
Past experiences: Passionate about languages and cultures, while studying in Spain, Elisa decided to become a professor of French as a foreign language. She taught French at LSF for 8 years before becoming the school's pedagogical director.
Convinced that pedagogical creation and innovation are the driving forces behind effective teaching, Elisa creates and implements new tools for teachers and develops others to enable students to optimize their learning of French in class and independently. She is dedicated to LSF's development on a daily basis by committing herself to an approach of optimal pedagogical quality for a language school at the forefront of French as a foreign language school.
Elisa thus ensures the coherence and quality of the courses given at the school, coordinates and provides a team of committed and passionate teachers with benevolence and enthusiasm.
She is also in charge of the course planning and tutoring, always available and welcoming, and will accompany you during your stay with a big smile and help you find the pedagogical solution that best suits your needs.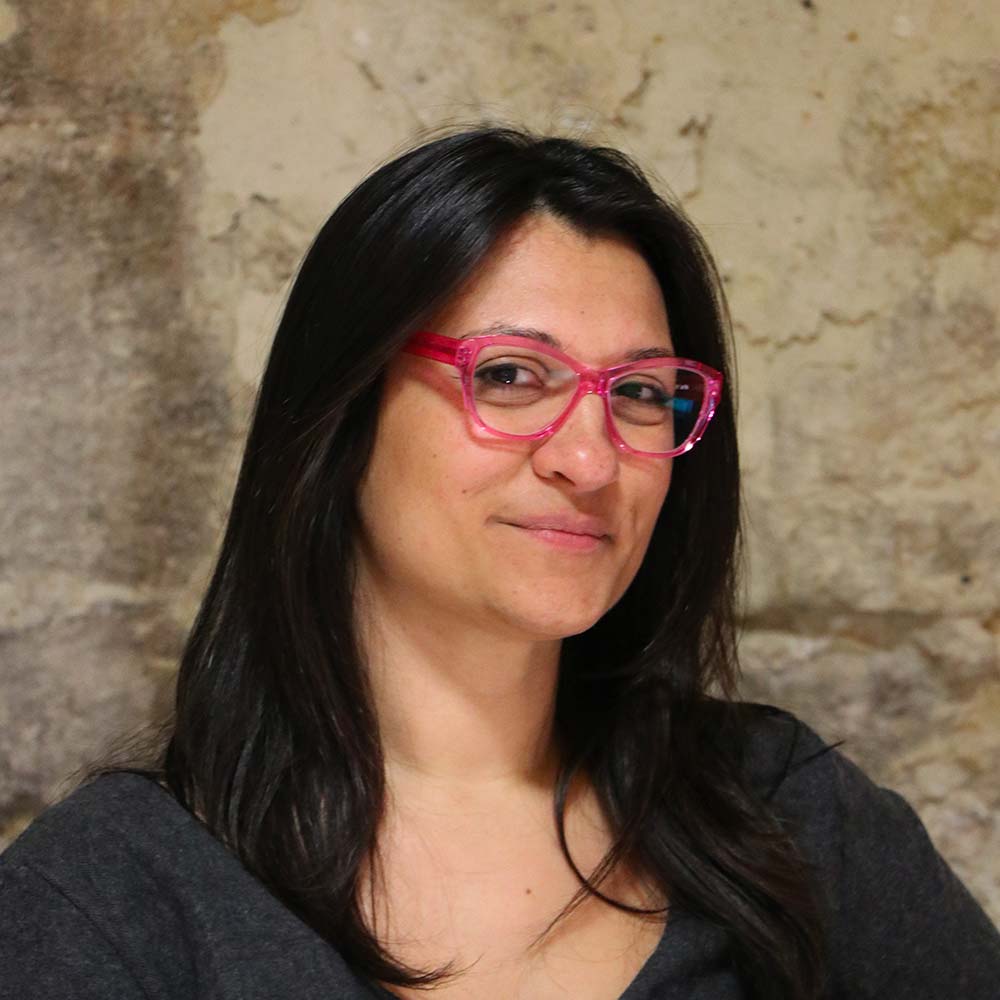 Origin: Aix-en- Provence, Provence-Alpes-Côte d'Azur
Past experiences: Passionate about linguistics and travel, Azadée has been teaching French since 2004. After several experiences in Europe and Latin America, including Puerto Rico, where she held the position of pedagogical advisor and teacher trainer in Alliance Française and at the University of Puerto Rico, Azadée returned to her roots and settled with her husband and daughter in the beautiful city of Montpellier, where she joined the LSF teaching team in 2017.
She brings her solid experience to the training of teachers and also works internationally by participating in training missions abroad. Authorized as a DELF/DALF examiner by the CIEP and head of the TEF/DFP examination centre by the CCIP (Paris Chamber of Commerce and Industry), she manages and organizes the examination sessions of our school.
As a film specialist for the FLE, she has been collaborating every year since 2015 with the French Embassy of the United States, and has created educational notebooks that serve as teaching aids for thousands of teachers from the American continent.
Multilingual (French, English, Spanish, Italian and German), multicultural and a great coffee lover, Azadée will exchange and share her passions with you over a nice cup of coffee with a big smile.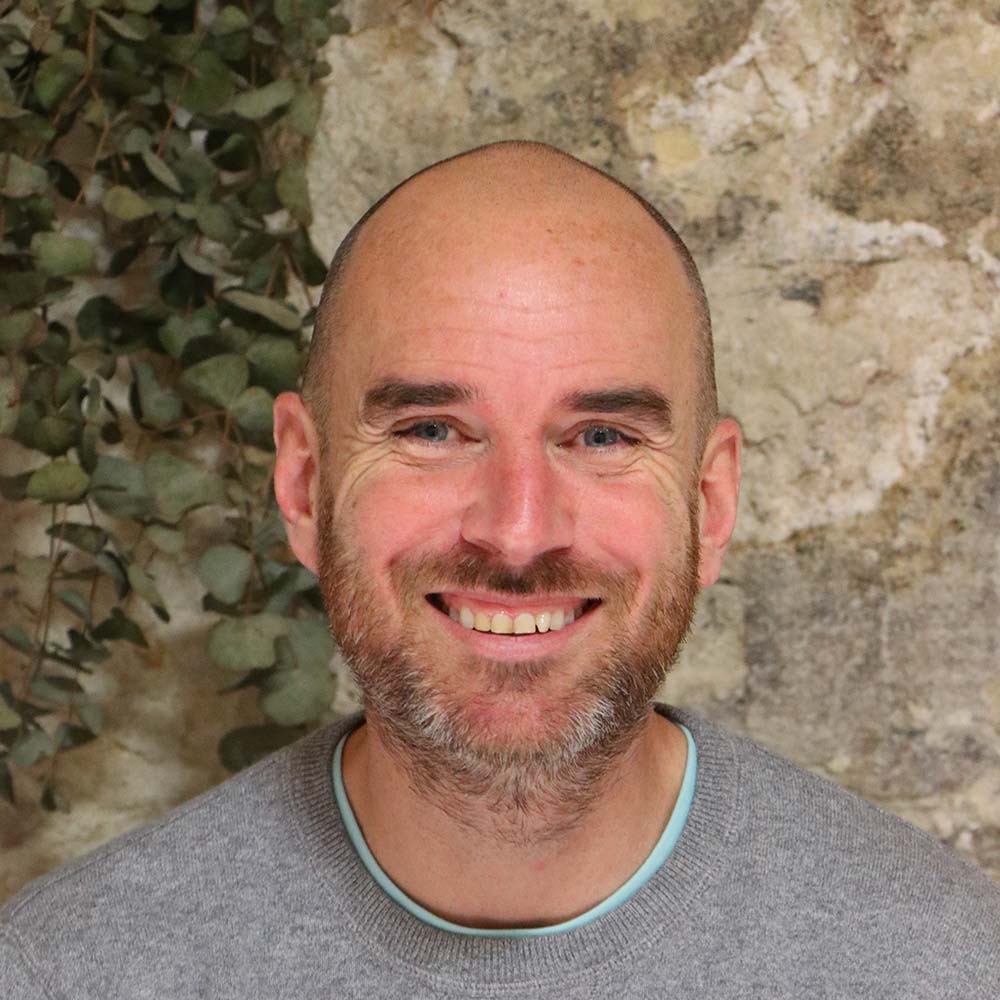 Origin: Dijon, Bourgogne Franche-Comté
Past experiences: David first worked as a sports instructor in the mountains and by the sea before resuming his studies and teaching French at the Henan University of Technology in China. Back in France in 2008, David moved to Montpellier and worked in various French language schools, before joining LSF in 2018.
David co-created with Thomas the TooFrench.net teacher/learner networking platform and is now developing it within LSF. It creates activities for learners at all levels and tutorials for teachers.
A lover of sports and gastronomy, David will gladly engage in discussions about politics, history or literature.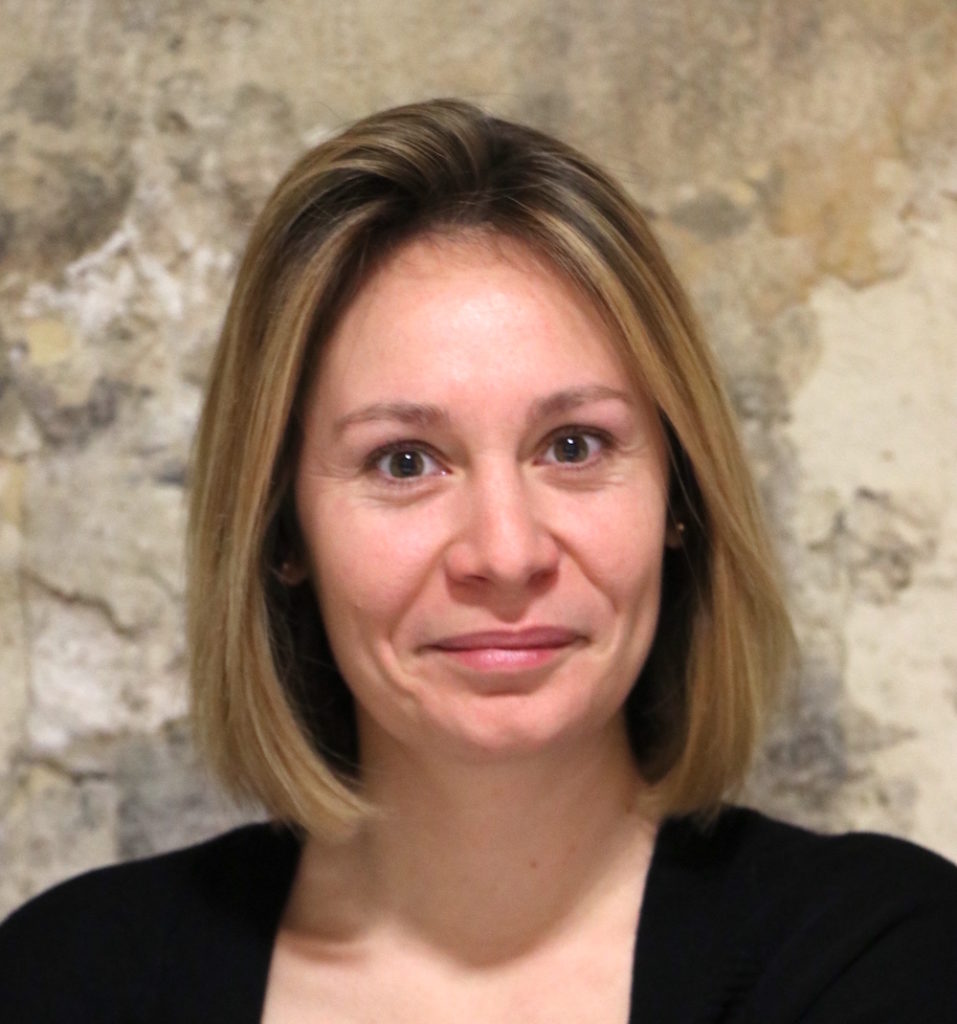 Origin: Montpellier
Past experiences: a traveller at heart and passionate about others, Judith decided very early on to try her hand at teaching FLE by starting to work in the Czech Republic through the Ministry of Foreign and European Affairs. Some time later she decided to refine her FLE skills in the French Overseas Departments and Territories. After all this time away from home, she finally decided to go back to her origins and to join LSF, not without first spending a year working for the Alliance Française de Cuenca in Ecuador.
Judith loves reading, but what she loves most of all is building bridges between cultures. Real bridges based on living together and learning about the unknown. All this in a caring way. Her attentive listening skills and tailor-made activities will give you the confidence you need in French. The ideal cocktail to make progress.
But Judith is also a coffee-lover and above all a gourmand. So if you're looking for her, no doubt, she's probably hiding behind her big mug of coffee and a chocolate cookie.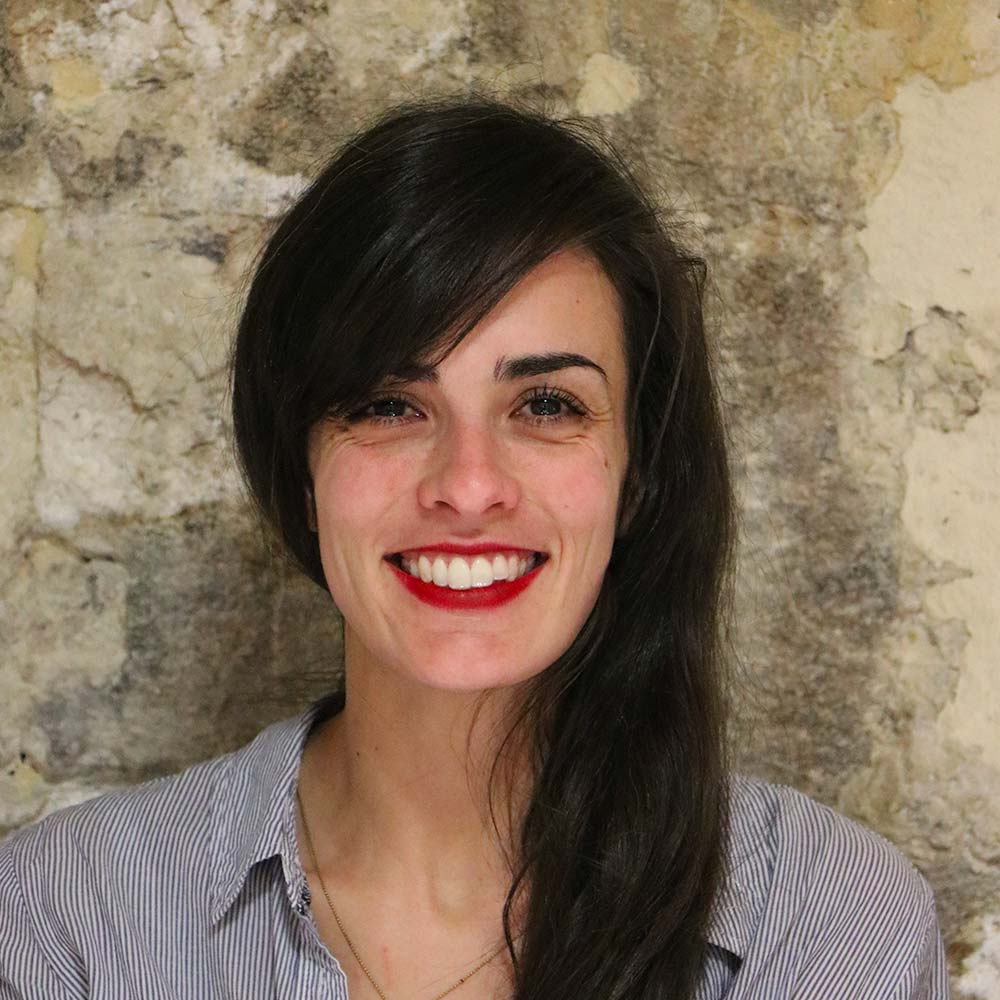 Origin: Perpignan, Occitanie
Past experiences: Marine went to Montpellier for her studies. She followed a course in language science before completing a professional master's degree in French as a foreign language. After a rich experience in Spain, she returned to Montpellier to teach French to a multicultural and multilingual audience.
She has been working at LSF since 2014 where she puts her creativity to work developing fun and relevant educational activities that are used both in class and on the school's e-learning platform.
In addition, her discipline and organizational skills allow her to supervise each DELF/DALF exam preparation session.
With a smile and a passion for dancing, you will surely hear her singing in the corridors or trying her luck at moonwalking.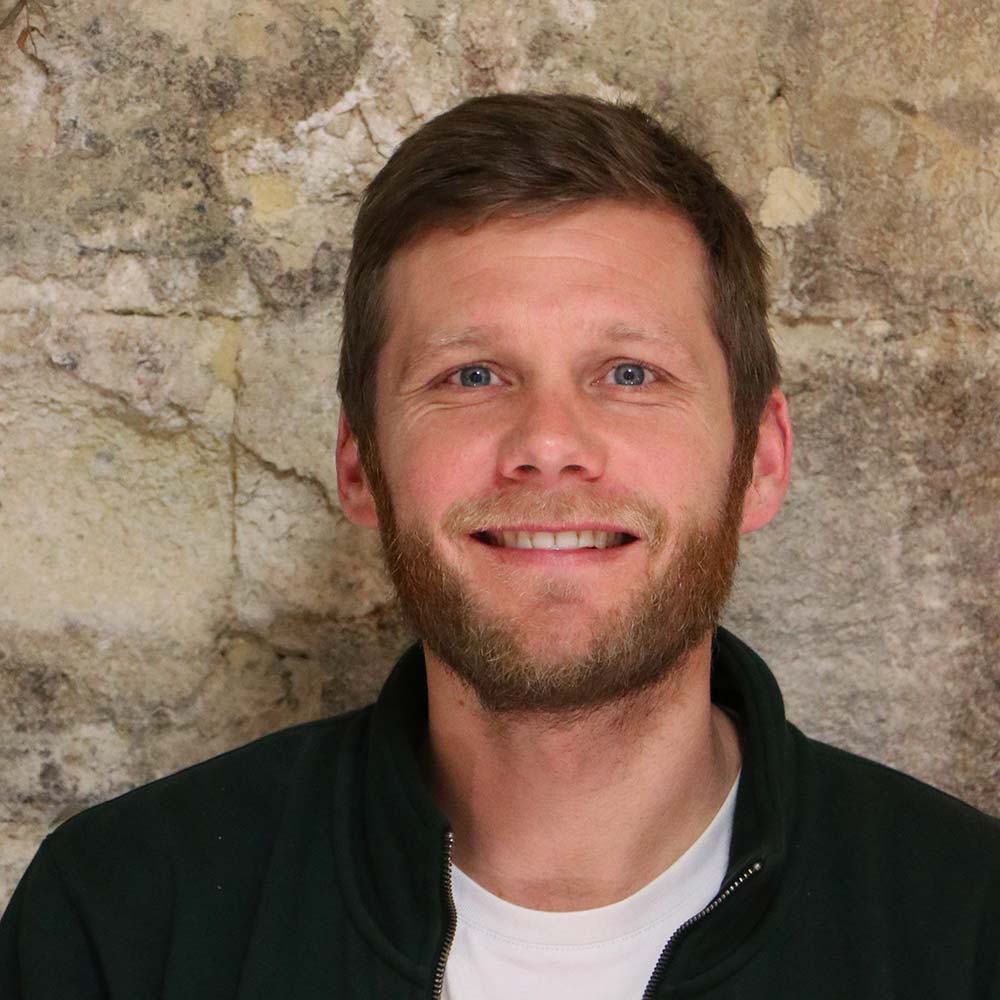 Origin: Saint-Claude, Bourgogne Franche-Comté
Past experiences: After studying sociology at the University of Franche-Comté and for a year at the University of Granada in Spain, Thomas resumed his studies in French as a foreign language in Besançon where he developed a taste for teaching his mother tongue. After an experience at the French Institute in Valencia, Spain, he decided to move to Montpellier where he has taught French for more than 10 years in a language institute.
New projects are leading him to pursue his career at LSF: Thomas co-created with David the TooFrench.net teacher/learner relationship platform and is now developing it within LSF. It creates activities for learners at all levels and tutorials for teachers.
A lover of sports, music and anything that can enrich his culture, Thomas will be happy to share his latest discoveries.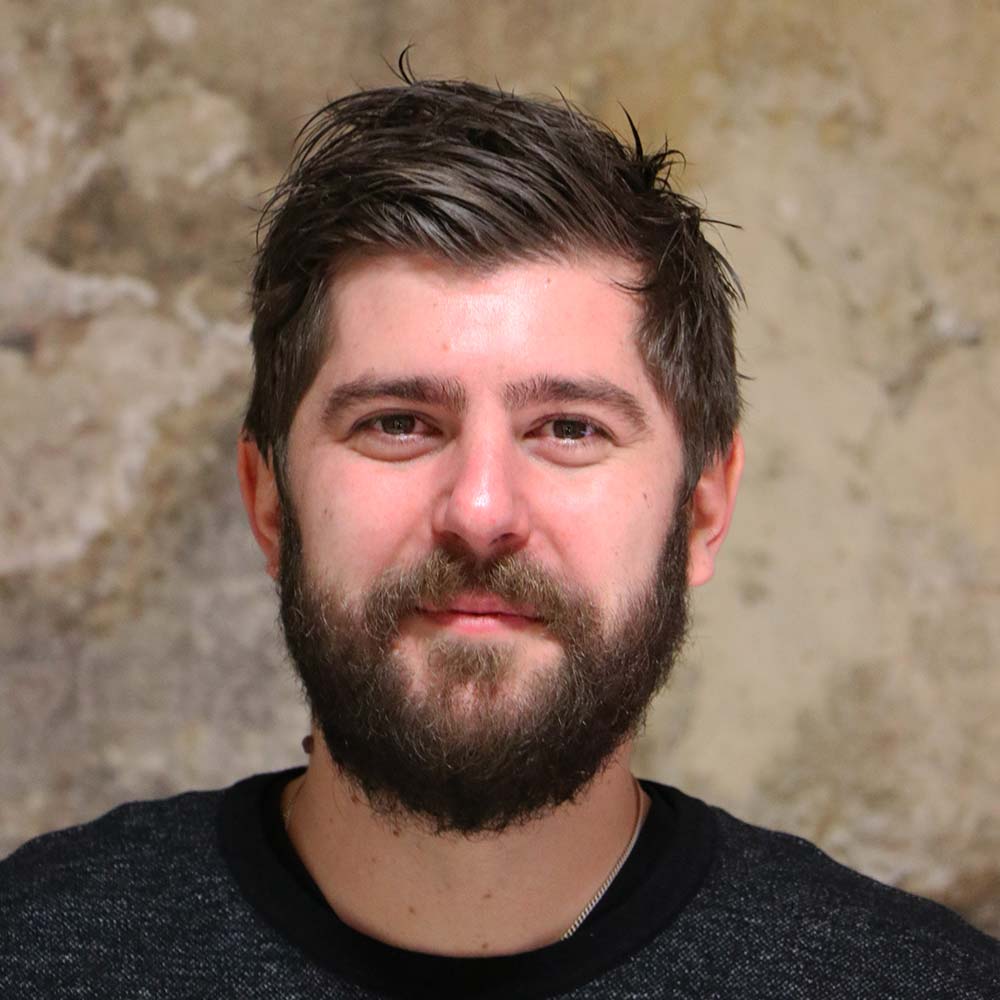 Origin: Béziers, Occitanie
Past experiences: Of Mediterranean origin, Xavier studied in Montpellier: social sciences, cooking, archaeology or journalism. With all these experiences, he then went on to study for a master's degree in French as a foreign language. After working in associations and multiple schools, he joined LSF in 2015.
Passionate about new pedagogical practices, Xavier reinvents the classroom by exploring new course dynamics and tools such as the use of video games in the classroom, the gamification of teaching or the sensory approach in learning. Our FLE expert constantly combines passion and teaching through the design of creative workshops focused on gastronomy, ecology, nature and local traditions.
He regularly shares his findings and know-how during teacher training courses for French teachers and international FLE events.
You can spend time with him sharing your passions for sports, cooking, literature, video games or quantum physics. "Life is short, the delights of happiness substantial" is his motto.