The two schools of French as a foreign language based in Montpellier are joining forces to give the very best to their students.
Located in the historical center of Montpellier, and both benefiting from an excellent reputation, LSF Montpellier and Institut Européen de Français have decided to join forces and to form a single entity. The objective is to offer the best in both French language learning and immersion in French culture.
Recognized by their students with very positive reviews (4.9/5 and 5/5 on Facebook and Google), and with the best certifications (Qualité FLE and Qualiopi), the two LSF/IEF schools put quality at the heart of their raison d'être:
Quality of teaching with highly qualified and experienced teachers.
Educational quality with cutting edge tools, such as our e-Learning platform.
Quality of the stay with carefully selected accommodation and a wide variety of recreational, artistic, cultural and sporting activities.
Human quality with a team that treats its students "aux petits oignons"*.
The team wishes you a happy new year and looks forward to welcoming you in 2022 and to ensuring that you have an incredible learning experience and immersion in our French culture.
* The French expression "être aux petits oignons" is used when a person takes the utmost care in the task he or she is performing. Just like the LSF/IEF team that treats its students with the utmost care so that they live an unforgettable experience while learning French…
The LSF & IEF Team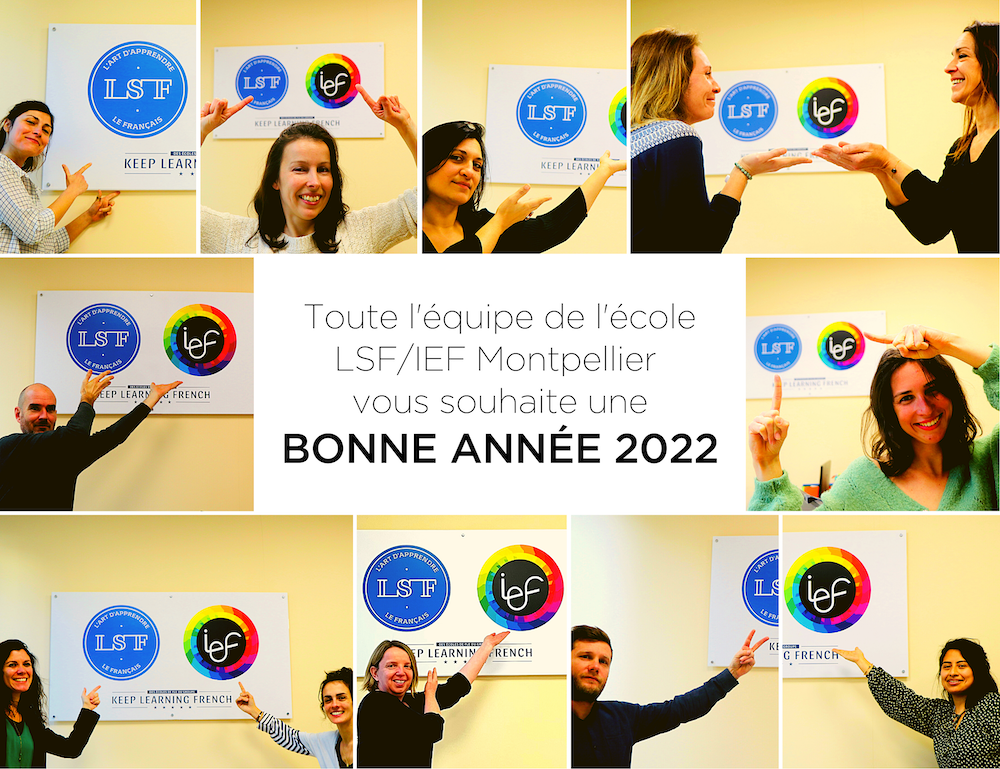 The LSF/IEF 2022 offer
We are very pleased today to present our new 2022 offers, resulting from the fusion of the IEF and LSF proposals.