Let's make the most of the summer by preparing for the start of the new school year!
Improve your communication skills with this new module: telephone conversations at work.
How can you do it? Visit our e-learning platform for a demo version!
We are offering a new theme: Business French in the workplace. You will find activities to test your knowledge and memorise practical expressions.
Do you want to be comfortable on the phone in French?
Then this module is for you!
Here are some examples of activities: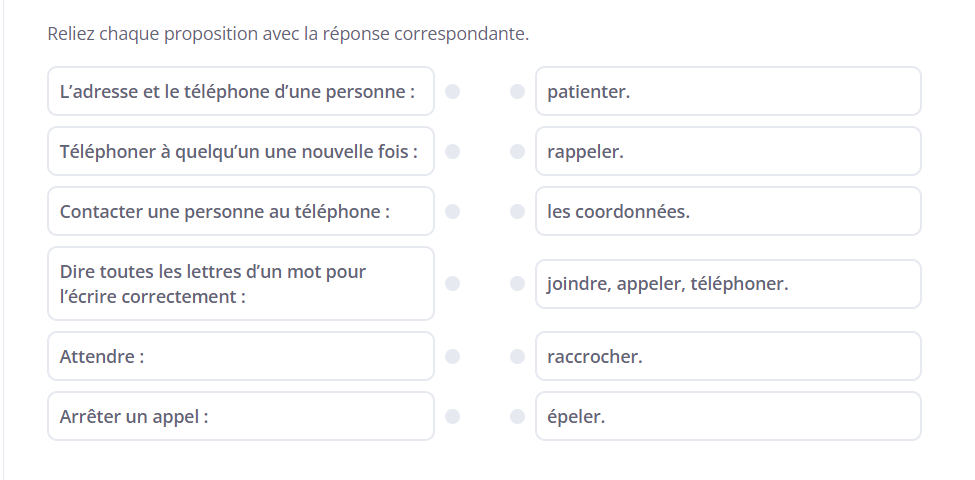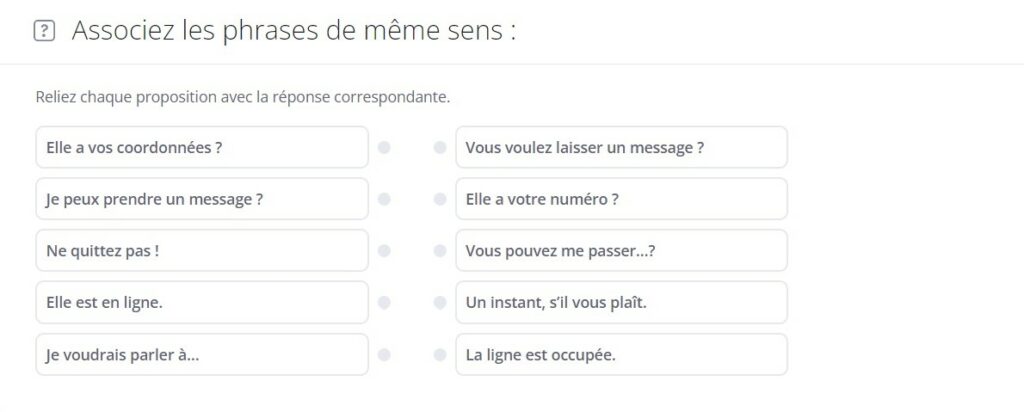 How to access the module of the month?
It is very simple!
Fill in the form and you will receive all the information you need to test our e-Learning platform for free.
Test the demo and see how our platform works
If you like it, get unlimited access to all our online courses!