The module of the month has arrived! On our e-learning platform, you can work on the following theme: professional writing. In this module, you will become familiar with professional writing and gain a better understanding of the specific expressions used in French in a professional context (e-mails and formal letters).
Here is an example: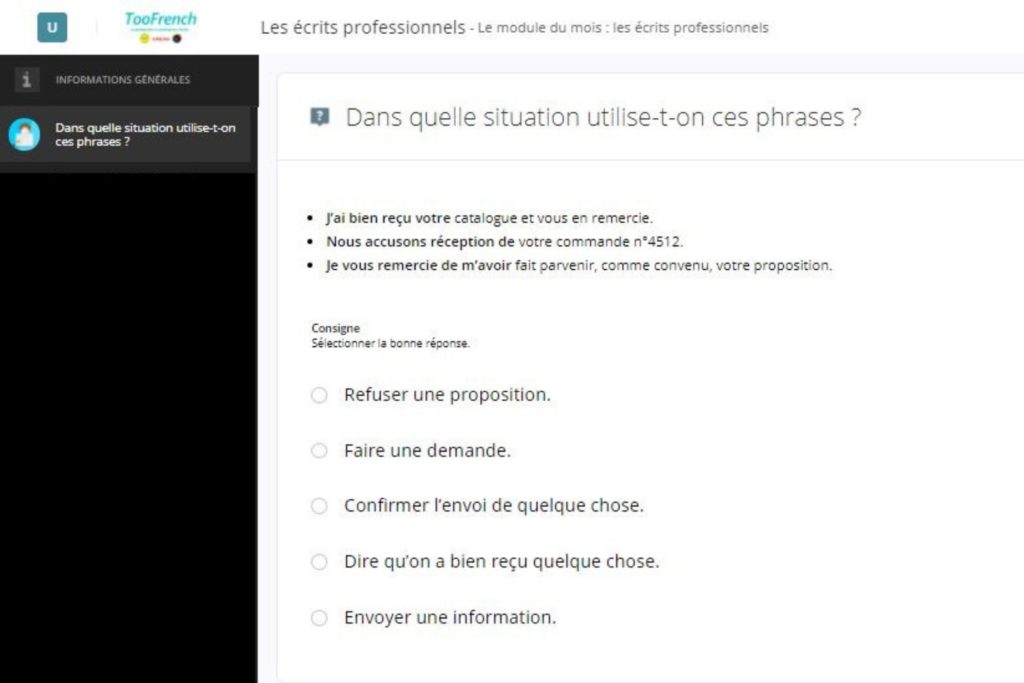 How to access the module of the month?
It is very simple!
Fill in the form and you will receive all the information you need to test our e-Learning platform for free.
Test the demo and see how our platform works
If you like it, get unlimited access to all our online courses!