LSF Montpellier celebrates the international day of French teachers and offers them a wide range of teaching solutions.
Today, Thursday 26th of November 2020, is the international French Teachers' Day! Our profession is being honoured, so first of all we would like to congratulate all the French teachers, who passionately transmit their love for our beautiful language! Teaching French is a vast and exciting field and we are well placed to know it! Our core business has to adapt a little more every year to the challenges of our world! In a few lines, we hereby explain to you the objectives of this day and our commitment to quality training!
What is the international French Teachers' Day?
Every year, teachers of French from all over the world gather around this event organised by the FIPF (Fédération Internationale des Professeurs de Français). The goal of this day is to create cohesion and solidarity through the sharing of experiences, all in a friendly and benevolent atmosphere.

This day is therefore an opportunity to take part in numerous activities such as conferences, training courses, all around a common theme. This year's programme is based on the following topic: NEW LINKS AND NEW PRACTICES: PROJECTS FOR TOMORROW. A theme that questions current pedagogical practices and invites teachers to reflect on the following issues:
"What are the new forms of teaching French? What new tools are emerging? What new relationships are being forged between students and teachers? How can we reinvent ourselves pedagogically outside of the classroom? How to adapt to the different possibilities of the digital environment? What professional practices will remain?"
You can find the entire programme by clicking here.
---
A constant need for training
At LSF Montpellier, we attach a great deal of importance to the sharing of experiences and training. We are aware of the challenges and difficulties which teachers of French as a Foreign Language can encounter.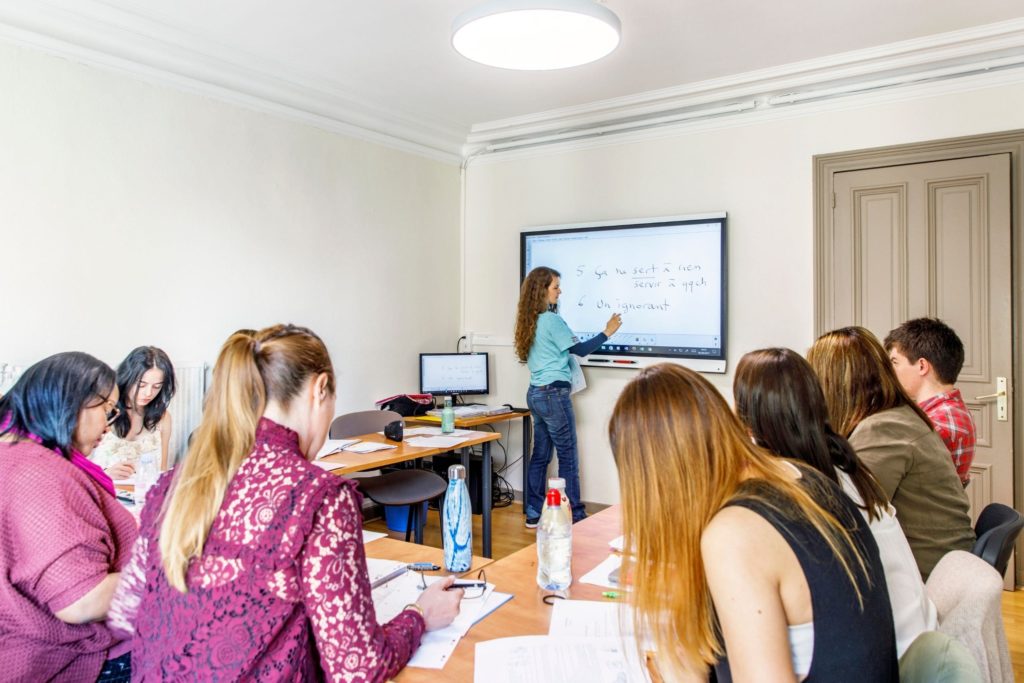 With this in mind, we have created training modules that meet their needs.
---
" Our training offer
for teachers of French"
Teaching courses organised in the summer
LSF offers a specific training programme for teachers of French outside France (primary schools, middle schools, high schools, universities). The minimum level required for trainee teachers is the B1 level of the CEFR. Contents :
22h30 group lessons per week (30 lessons of 45 minutes)
Access to the LSF e-learning platform
Access to the professional platform/network FLE TooFrench by LSF
Training to master new ICTE tools (Interactive Table – Online resources – Video games in the classroom etc.) and pedagogical innovation
Immersion in the school's internal pedagogy (digital resources, games and manuals, training engineering)
Class observations and exchange of practices with the LSF teaching team
---
À la carte" training modules" | All year round
Content :
19h30 of lessons per week
20 group lessons of 45 minutes of Standard Course (Improvement)
6 private lessons of 45 minutes (pedagogical workshops)
Access to the LSF e-learning platform
Access to the e-collaborative platform TooFrench
Practical information :
10 students per class max in group lessons
Level B1 required
---
Organise a FLE training course in your centre
Our pedagogical experts will come and meet your teachers. Our themes and some examples of workshops proposed:
Survival kit of the FLE teacher:
Teaching differently: new practices

Advanced and interactive grammar.
Cap immersion: didactic preparation of authentic documents.
Audiovisual in the classroom: teaching without any limits!
Understanding today's French society.
Methodology and basic principles of FLE.

Video games in FLE classes.
Preparing learners for the professional world : FOS in action!
Teaching French with all 5 senses.
Improvisation and theatre techniques in class.

       Junior Public 
Energise and manage your class

Teaching 7 – 11 year olds: learning while having fun.
Unleashing learners' creativity: from creating to learning.
The project pedagogy: let's re-motivate our teenagers.
Immersion through French cinema (school pupils).

Leading and managing a class: dynamics and correction strategies.
Learn French through songs.
Theatre in the classroom: simple and playful activities.
Developing oral skills and key pronunciation techniques.
Discover all our teachers' training courses by clicking here!  
---
Our collaborative platform dedicated to French teachers TooFrench.com 
TooFrench.com offers the possibility to qualified teachers of French as a Foreign Language from all over the world to take advantage of a multitude of services elaborated and used by the pedagogical team of our school. Are you a FLE teacher?  You can continue your training by benefiting from methodological advice, useful information, tools to be used in class and ready-to-use pedagogical activities. You can also exchange with other French teachers who are members of TooFrench in the internal forum. The advantage ? You have the possibility to give French courses to learners all over the world, via the teacher/learner matchmaking service (available soon). Find all the information on our platform by clicking here !
---
Stay connected, there will be more news soon…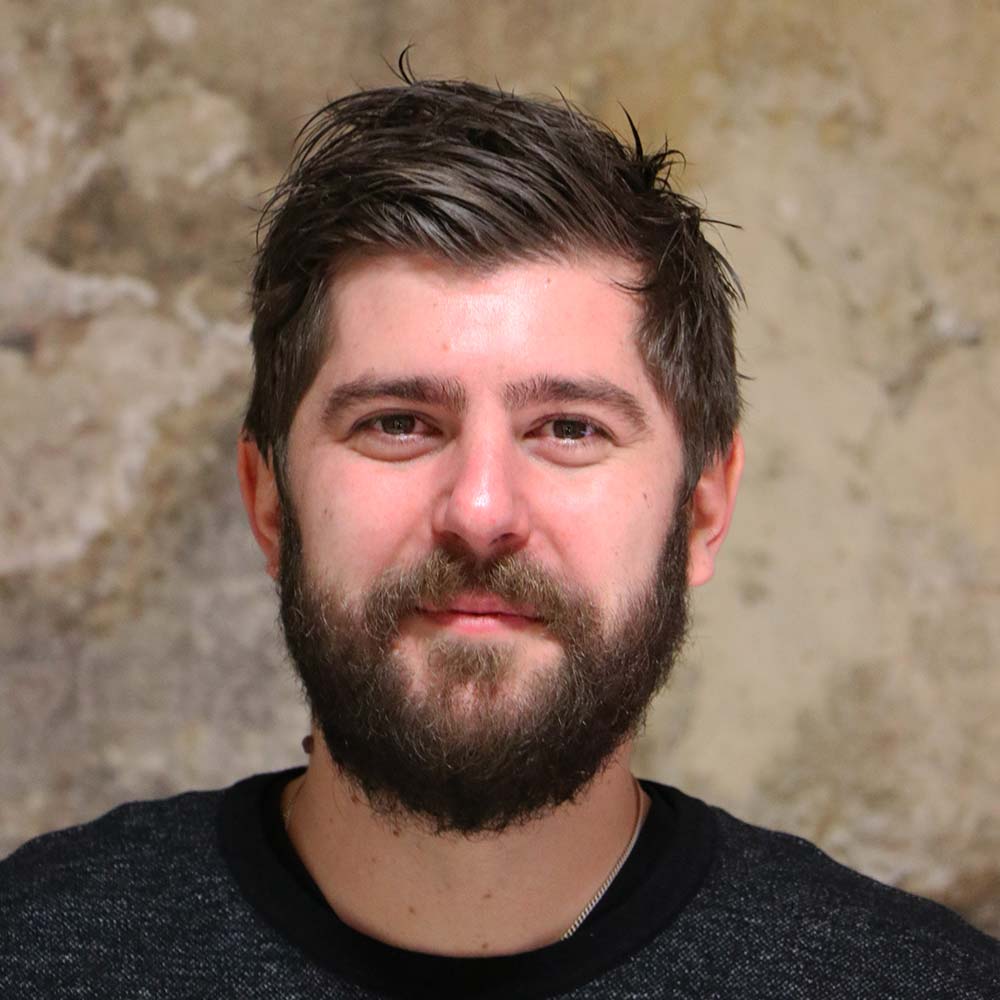 Very soon you will discover an article about the lecture led by our French teacher Xavier for French teachers from Greece on the theme of gamification!     #KeepLearningFrench 😉