Regarding the Certification French programme
A course of 12 weeks that incorporates a TEF (Test d'évaluation du Français).
Our certification course at our French language school in Montpellier, France, is tailored for adults seeking to capitalise on an extended stay to study French in France at an appealing cost.
The programmes are crafted for all proficiency levels, ranging from beginners to advanced learners (A1 to B2).
An extended, immersive stay allows you to progress in a fully French-speaking environment.
Whether you are preparing to embark on university studies, relocate to France, or have professional or personal objectives for learning French, this course is well-suited to you.
This stay offers the advantage of not only progressing in the French language but also discovering the beautiful Occitanie region.
A different theme is explored each week. The communicative approach fosters interaction with fellow students who come from around the world to learn French in France and Montpellier.
At the end of the programme, students have the opportunity to take a TEF exam to validate their level of French.
Additionally, an e-learning course is available to assist you in preparing for the TEF exam independently.
Placement test
Welcome pack
Free weekly tutoring
School road book
TEF certification included
FRENCH Programme: CERTIFICATION COURSE
Frequently asked questions about certification courses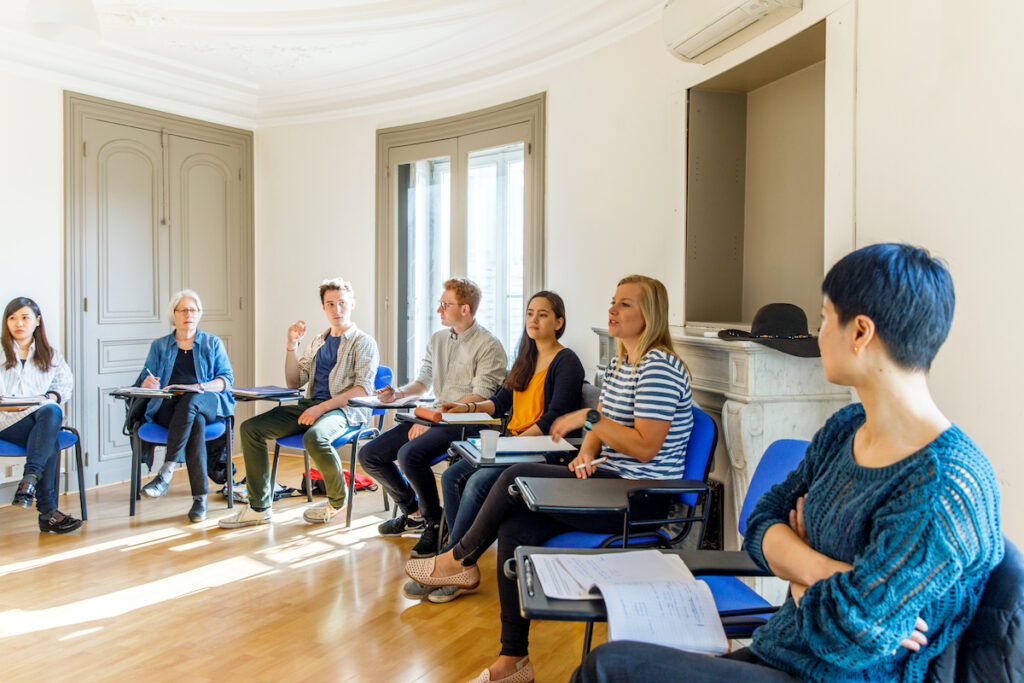 Certification French courses are set on specific dates – you can view our calendar here. Feel free to contact our teams to inquire about availability and requirements.
Yes, LSF provides various types of accommodation, including host families, hotels, etc. Additionally, LSF assists students in finding long-term accommodation options such as apartments, student residences, homestays, and more.
The different workshops on offer are:
The voice workshop, theatre and pronunciation of the sounds of the French language
– Differentiate between two similar sounds in French
– French word pronunciation exercises
– Reading and acting exercises: Working on voice, pronunciation and intonation
– Dictation, the difference between written and spoken French.
– Games, tongue twisters and improv theatre for fun
The civilisation / living in France workshop: discover everything you need to know about French culture, history, traditions, gastronomy and daily life in France and Bordeaux.
The grammar remediation workshop: targeted exercises tailored to the grammatical difficulties encountered by each student in the French class.
Games workshop: Guaranteed giggles with fun and playful games in this French course.
Students trained every year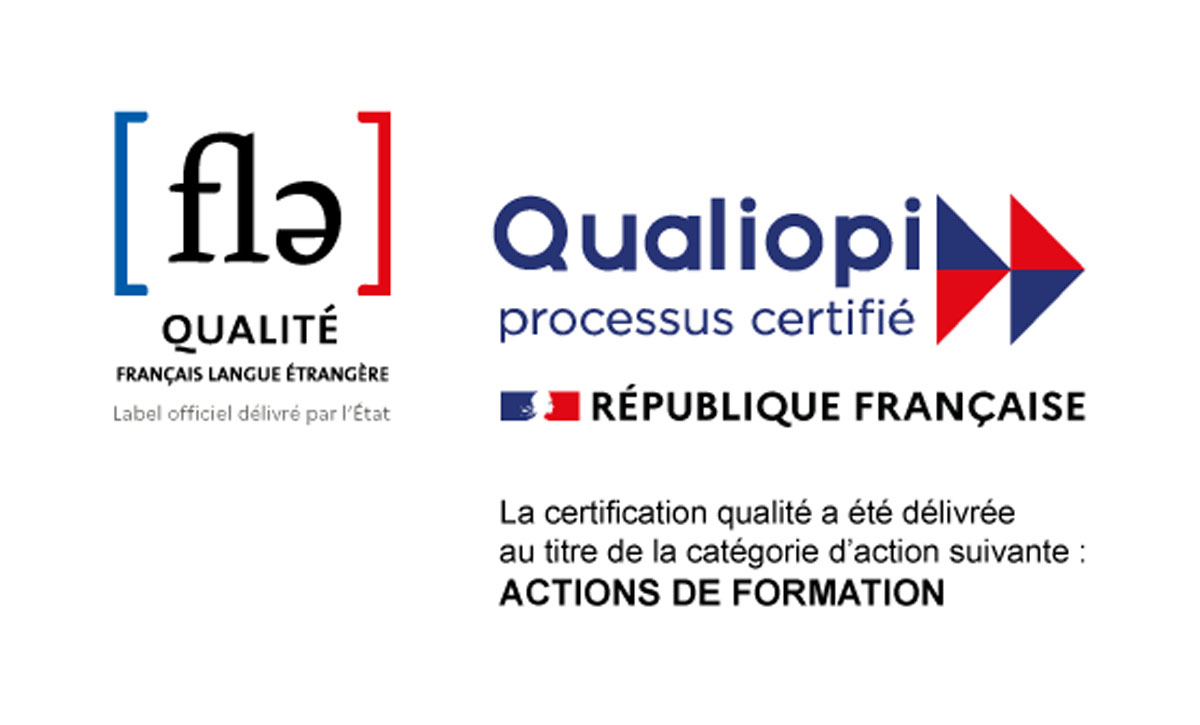 FLE Quality accredited centre
For more information about our certification French programme in Montpellier:
You can also consult our brochure or draw up your own personalised quote.
A programme available in several French cities
Recognised and accredited schools
National quality standards
This French course is also available at our other French as a foreign language schools: